Reliability Engineer 
LOCATION: Westminster / Maryland (US-MD), United States | BRAND: Knorr Brake Company | REQUISITION ID: 1096 | JOB GRADE:15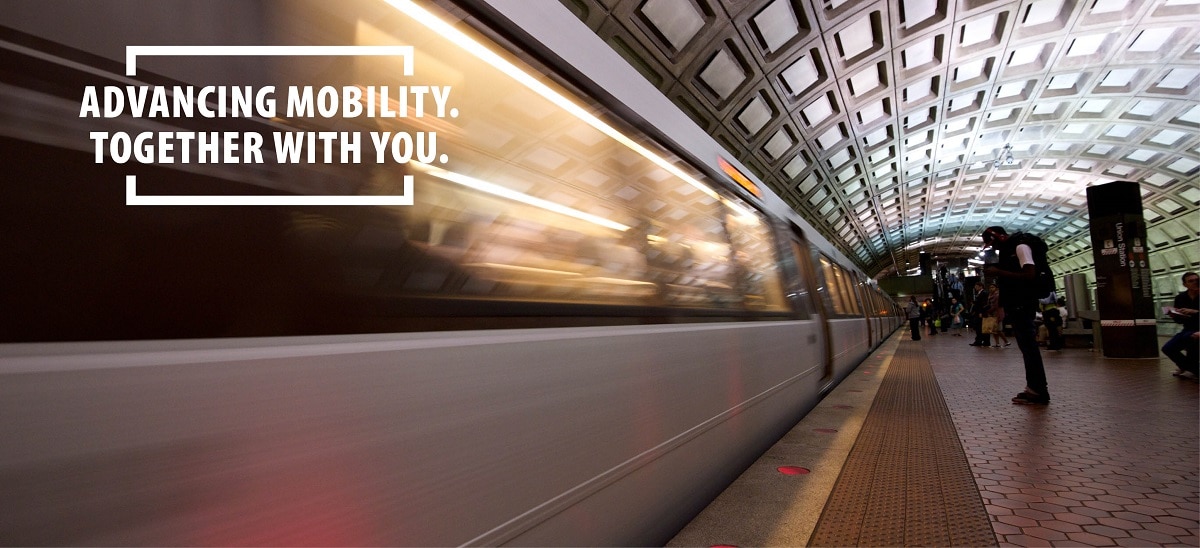 Knorr Brake Company is the innovative leader in the manufacture and supply of braking systems, passenger doors and climate-control equipment for all types of Mass Transit customers such as: METRO, Light Rail Vehicles, High-Speed Trains, Commuter Rail and Monorail Vehicles for the North America market. We're part of the Knorr-Bremse Group, the global leader in braking technologies. As part of our team, you'll collaborate with a world of talented and dedicated colleagues whose sense of purpose complements your own. You'll find rewarding opportunities, diverse experiences, partnerships, and an unwavering commitment to ethics and integrity. Innovation is part of our DNA. Achievement drives our culture. Learn more today at www.KnorrBrake.com!
JOB DESCRIPTION:
The Reliability Engineer is responsible for the planning and implementation of the investigation, testing, evaluation and reporting of returned product failures of Friction Brake, HVAC, and Door System product lines for passenger rail transit vehicles.
Essential Functions
Perform component level failure analysis on mechanical and electrical equipment to support RMA and customer issues, interacting with many groups including Quality, Engineering, Software, and Customer Support amongst others.

Test and evaluate the mechanical and electrical characteristics of components to identify root cause of product failures.

Provide a comprehensive technical Failure Analysis Report (FAR) and recommend corrective actions based on the results of the analysis.

Maintain the Failure Report and Corrective Action System (FRACAS) database.

Monitor and document failure trends for both formal customer reliability and internal Knorr engineering investigations, and actively participate in the dissemination of failure information to Knorr personnel, the car builder and transit customers as appropriate.

Develops methods, processes, procedures, and equipment that will improve the failure analysis process and/or reduce failures.

Monitor returned equipment (RMA) and failure data from both new and fielded systems, participate in product testing programs, coordinate failure analysis activities, generate failure analysis reports, contribute to design corrective actions, and identify trends in equipment reliability.

Perform system assurance analyses of components and systems, including Reliability, Maintainability, Safety, Hazards and Life Cycle Cost activities. Typical analyses include Reliability & Maintainability Predictions, FMEA/FMECA, Fault Tree Analyses, LCC, PHA, O&SHA, Hazard Log, Flammability, Smoke Emission and Toxicity, etc. Participate in design reviews with the customer to identify RMSH issues.

Establish RMSH organizational responsibilities at Westminster in accordance with US market requirements and in conjunction with the RMSH philosophies of KBM (Munich) and other Knorr subsidiaries.

Participate in product development and internal design reviews to assure that RMSH considerations are included in the design process.
Technical Skills
Interpret engineering drawings and schematics

Hydraulic principles understanding

Pneumatic principles understanding

Mechanical experience

Electrical/Electronic understanding
Experience in the investigation and reporting of root cause failure and corrective actions:
Failure investigation

Failure Analysis Reporting (FAR)

Failure Analysis and Correction Action Systems (FRACAS)

RMSH Experience: Experience and knowledge of RMSH engineering principles:

MIL-STD / MIL-HDBK documents and terminology

Reliability/Maintainability modeling and prediction techniques

Safety Analyses (FMEA, Fault Tree Analysis, Hazard Analyses)

Life Cycle Cost

Statistical analyses techniques (data reduction, modeling, charting)

National Fire Protection Agency (NFPA) standards for Flammability, Smoke Emission and Toxicity

MS Office Suite software (Word, Excel, Access, PowerPoint)

Fault Tree Analysis software (Item Toolkit)
Experience
5-7+ years of relevant experience
Experience and knowledge of engineering principles:

Experience and understanding of available computer tools
Flexibility
Must be willing to travel to customer locations in support of design/ progress meetings, and to participate in field testing and data collection activities (less than 10%)
Education
Bachelors degree
Mechanical Engineering, Electrical Engineering, Mathematics, or similar discipline
What does Knorr Brake Company have to offer you? 
 A rich, competitive Health Benefit plan including a wellness program that cuts your benefit premiums down to a fraction of the original cost
401(k) Plan with a 50% Company Match for the first 6% deferred plus additional safe harbor and discretionary company contributions
Company Paid Life and Disability Benefits
Health and Dependent Care Flexible Spending Accounts
Educational Assistance Program
Paid Personal Time Off and Volunteer Time Off
12 Company Paid Holidays
Monthly Employee Welfare Events and Volunteer Opportunities
Free Passes to Baltimore Zoo and Aquarium, Free Tee Times at local golf courses, and Free Gym Membership
Celebree Learning Center Westminster childcare discount
Exclusive access to travel, theme park and other attractions discounts
Automotive Discounts
Cellular service discounts
Special pricing on BJ's Wholesale annual membership
PNC Workplace Banking and First Financial Credit Union member perks
Additional local business discounts

Nearest Major Market: Baltimore