Project Coordinator 
LOCATION: Westminster / Maryland (US-MD), United States | BRAND: Knorr Brake Company | REQUISITION ID: 4028 | JOB GRADE:13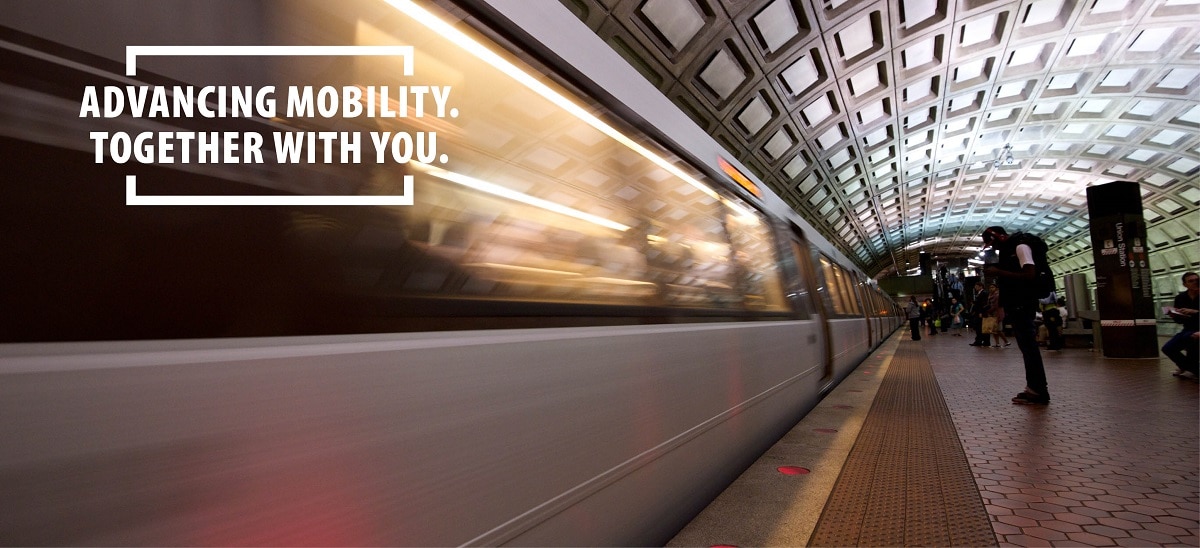 Knorr Brake Company is the innovative leader in the manufacture and supply of braking systems, passenger doors and climate-control equipment for all types of Mass Transit customers such as: METRO, Light Rail Vehicles, High-Speed Trains, Commuter Rail and Monorail Vehicles for the North America market. We're part of the Knorr-Bremse Group, the global leader in braking technologies. As part of our team, you'll collaborate with a world of talented and dedicated colleagues whose sense of purpose complements your own. You'll find rewarding opportunities, diverse experiences, partnerships, and an unwavering commitment to ethics and integrity. Innovation is part of our DNA. Achievement drives our culture. Learn more today at www.KnorrBrake.com!
JOB DESCRIPTION:
Summary/Objective:
The Project Coordinator is responsible for providing coordination internal and external activities in support of the Project Manager(s) on specific projects assigned.  This includes coordination of customer purchase orders, schedule, deliveries, contract data and documentation deliverables, warranty support including returned customer material (RMA's), schedule and other activities related to supporting the customer and the projects assigned.  
The Project Coordinator, as assigned by their manager, can directly take over the administration of minor projects classified as 'P' projects (Product business), which do not require any design or development work and are generally involving the supply of existing standard components worth total contract sales value lower than $1,000,000.00.
NOTE: Follow-up options to major projects and contracts with sales values superior to $1,000,000.00, even if classified as C or D projects due to the lack of technical risk, must still be led by a Project Manager.
The Project Coordinator, as assigned by their manager or one of their PMs, will execute special tasks or activities to support project activities or deliverables.
Essential Functions:
Assist Project Manager in the initial setup and planning for new projects – Project Deliverables Tracker, eActions (including creation and follow up), delivery schedule, etc.
Manage internal and external activities required to support the submittal of drawings/ documents and CDRLs during the life of the project, including maintenance of the eActions and Project Deliverables databases.
Responsible for providing necessary information via communication with the customer relating to deliverable documentation, invoicing, RMAs, and Accounts Receivable.
Accurate record keeping of ERP sales order records, CDRLs, correspondence (including correspondence logs/database), document/drawing approval status.
Review, update and coordinate open product deliveries, including responses to customer Open Order Reports.
Review, investigation, and support to provide delivery confirmation/tracking/POD of deliveries to resolve discrepancies or past due invoice issues.
Responsible for submittal of all invoices to the customer, per the defined contract requirements, including customer portals.
Manage internal and external activities required to support the RMA process.
Responsible for setting up and managing the Project Consignment material list including coordination internally/externally as required.
Assist in the planning and preparation of Project Reviews and project team meetings.
Support in the planning and conducting of customer meetings – design reviews and FAIs.
Support the Project close out efforts in preparation for hand off to Aftermarket.
Coordinate 'P' projects to ensure the customer PO is acknowledged and the sales logistics is informed to input the demand planning to SAP.
Coordinate the ordering of contract spares and RMA pricing for specific projects.
Entering a part number request and ensuring timely release of parts into SAP.
Coordination and collection of signatures on PMO driven processes including Change Orders, FMIs, & credits/rebills.  
General administrative duties (ordering office supplies, generation of department metrics, general letter writing).
Provide support and assistance to other colleagues, as directed, and any other duties as requested.
Maintain a safe, clean and healthy environment and ensure the compliance with company's rules and policies.
Must be able to comply with quality, product safety, and HSE rules, guidelines and regulations. Be energy conscious, if applicable.
Must understand and comply with applicable standards. ( i.e.: ISO 9001, ISO/TS 22163, ISO 14001, ISO 45001, ISO 50001, and CMMI).
Maintain and safeguard business records.
Core Competencies:
Analytical Thinking:   Effectively deal with information and tasks by structuring them in a coordinated, methodical manner.
Creativity & Innovation:   Apply creative and innovative ways to accomplish tasks effectively.
Entrepreneurship & Decision Making:  Considers information from different sources.
Managing & Improving Processes:   Take action to improve processes by identifying synergies and increasing efficiency. Plan, prioritize, organize and execute work and processes.
Customer Orientation:   Communicate with customers appropriately in order to initiate or maintain relationships. Demonstrate strong service orientation to both internal and external customers.
Communication Skills:   Effective communication, both oral and written.   Listen actively and thereby demonstrate the will to understand others' positions.    Ensure that relevant information is passed on to the right people by using appropriate communication tools in a timely manner.
Influence & Inspire:   Make effective use of informal processes, acting diplomatically.
Teamwork:   Work constructively with others and support them in achieving mutual objectives.   Assist in resolving team problems and deal with conflict in a constructive manner.
Adaptability & Flexibility:   Quickly understand and adapt to new situations and work successfully in a complex environment as well as under pressure and stress.   Show a positive attitude towards changing circumstances and accept new ideas and ways of working.
Interpersonal & Intercultural Sensitivity:   Understand how cultural and language issues may manifest in the workplace and overcome them constructively.    Communicate with others in a respectful manner, show interest in their needs and demonstrate understanding.
Self-Development & Reflection:   Reflect on own performance, demonstrate an open attitude towards feedback and learn from success and failures.   Actively work on improving own skills and knowledge.
Business Experience:  Must have good business sense.  
    a. Education or experience of business procedures and practices.
    b. Experience in invoicing, receivables, and financial operation of a business beneficial.
Computer Literacy:  Knowledge and practical understanding of MS Office:
    a. Excel – Experience with spreadsheets is a requirement
    b. MS Word
    c. Powerpoint
    d. Outlook
    e. Familiar with MS Project beneficial.  
Technical or Specialized Knowledge:
    a. Experience with order entry systems.
Process Orientation:
    a. Must understand and be able to execute against defined internal processes.
Teamwork:
     a. Must be able to work well in a team environment both internally and with customers. 
     b. Strong problem solving and trouble-shooting abilities.
     c. Must have a strong desire to succeed with high expectations, both of themselves and others
     d. Must work as a team member with others in the company to meet the company's objectives.
Professional Writing:  Must be able to write clear letters/documents/eMails to internal and external customers
Time Management:  
     a. Manage multiple and conflicting priorities.
Flexibility:
     a. Some travel may be required for face-to-face interaction with customers
Communication Skills:  
     a. Critical to coordinate activities throughout the company
     b. Essential to effectively communicate with the customer
Motivation:  
       a. Must be energetic, hardworking and willing to put in an extra effort when required. 
       b. Must be willing to accept varied tasks and multiple priorities and process them in a timely manner.
       c. Must promote team atmosphere through interactions with others.
      d. Must be a self-starter and work well unsupervised
Must be able to follow instructions, safety & environmental rules and regulations. 
Education and Experience:
Associate Degree in Business Administration and 3-5 years relevant experience
#LI-SA1
What does Knorr Brake Company have to offer you?
- Competitive Health Benefits, including Medical, Prescription, Dental, Vision and Virtual visits
- Company-paid Basic Life and Accidental Death & Dismemberment Insurance
- Company-paid Short-Term Disability Coverage
- Voluntary life, Disability and other Supplemental coverages
- Identity Theft and Legal Protection benefits
- Health and Dependent Care Flexible Spending Accounts
- Health Savings Accounts
- Generous 401(k) plan
- Tuition Reimbursement
- Free corporate passes to the Baltimore Zoo and Aquarium
- Free gym membership
- Additional discounts include cellular, auto, theme park & attraction tickets, local restaurants, bank partnerships, etc.
- Generous Paid Time Off
- Paid "KBC Cares" Volunteer Time Off
- 12 company-paid holidays (includes full week between Christmas and New Year's)
- Monthly employee welfare events and corporate outreach (Crab Feast, Take Your Daughters and Sons to Work Day, Chili Cook-Off, etc.)

Nearest Major Market: Baltimore