Manufacturing Maintenance Mechanic (General Maintenance) 
LOCATION: West Chicago / Illinois (US-IL), United States | BRAND: New York Air Brake | REQUISITION ID: 3800 | JOB GRADE: 12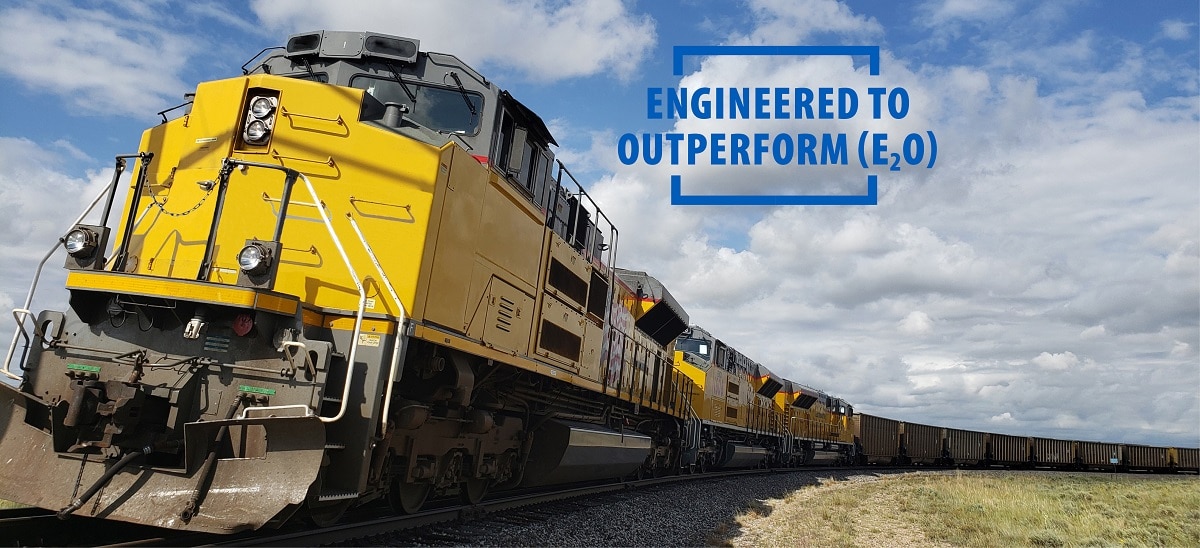 Since 1890, New York Air Brake has been an innovative leader in the heavy-haul railroad industry. As a member company of Knorr-Bremse –the world's leading manufacturer of braking systems for rail and commercial vehicles--New York Air Brake is recognized worldwide as a Center of Competence for heavy-haul freight railroad control systems. From multiple locations, we serve customers across the United States, Canada, and Mexico—reaching clear across the globe to South America, Africa, the Middle East, China, and Australia. Our talented, diverse, and dedicated teams develop innovative solutions to the challenges facing our customers. Join us in our next steps.
JOB DESCRIPTION:
$1,000 sign-on bonus!
Summary/Objective
Responsible for performing various repairs and preventive maintenance tasks to keep plant, equipment & building (including roof) in good working order and the property clean. Responsible for assisting in equipment installation and modification. General maintenance is responsible for keeping equipment, tools, and work area clean, organized, and safe while completing an assignment.
Essential Functions
Reasonable accommodations may be made to enable individuals with disabilities to perform essential functions.
Safe operation of any tools and machines being worked on.

Responsible for doing repairs and/or preventive maintenance promptly and efficiently.

Shovel snow and salt sidewalks when required and keep all walkways as clean & ice-free as possible.

Tool and die fabrication, including the use of surface grinders, lathes, and milling machines.

Responsible for repairing electrical, electro-mechanical, hydraulics, pumps, controllers, motors, and any other equipment when needed.

Responsible for replacing light bulbs, electrical outlets, and conduits when necessary.

Responsible for inspecting equipment and buildings internally and externally and doing preventive maintenance and/or repairs on all equipment and buildings that inspection shows are needed.

Responsible for prioritizing and addressing maintenance request calls for production processes or equipment first and must be able to understand the urgency of production and complete the maintenance work as soon as possible.

Need to follow Lockout/Tagout procedure while working on equipment with no exceptions.

Perform preventive maintenance as scheduled on equipment or machines. Notify the department supervisor of any anticipated issues.

In the absence of General Maintenance/Leadman, regarding issues of safety, quality, or status of a repair and/or preventive maintenance, instructions will be provided by Operations Manager.

In the absence of all General Maintenance/Leadman and also Operations Managers, instructions shall be provided by Shift Supervisor.

Assist as needed to provide high-quality brake shoes to meet the needs and expectations of our customers.
Qualification Requirements
High School Diploma or Equivalent.

Minimum five years of repair work

Basic knowledge of Mechanics, Hydraulics, Pneumatics & Electrical, etc.

Knowledge of manufacturing equipment and facilities.

Knowledge of safety and OSHA requirements.

Have effective oral and written communication skills.

Ability to deal fairly and effectively with all associates.

Computer literate with experience in Microsoft Word, Microsoft Excel, and programmable logic controllers (PLC).

Ability to drive forklift, operates machines & work with tools.
Additional Requirements
Must be available for shift work and may be required to work overtime before or after a regularly scheduled shift or on weekends.

Required skills include welding (mig, GMAW, oxygen/acetylene), carpentry, plumbing, and forklift operation.

Achieved 80% on written test for OSHA Forklift Drivers.

Achieved 80% on maintenance obstacle course Forklift driving test.
Physical Requirements
Wear proper PPE while working, such as Metatarsal Safety Shoes, Protective Glasses, w/side Shields, Ear Plugs, etc., and any other PPE

Must be able to tolerate conditions of elevated temperature, dust, and draft.

Ability to walk, climb, bend from the waist, and kneel for an extended time.

Ability to lift up to 50 Lbs. regularly and up to 100 Lbs. periodically (with assistance).
Advancement
Required to pass written test achieving 80% minimum per Advancement Program for employees aspiring to become General Maintenance.

Three on-the-job knowledge application tests consist of troubleshooting and repairing plant equipment.

In addition, one on-the-job project test, consisting of modifying or installing actual plant equipment as specified in the Advancement Program for employees aspiring to become General Maintenance.

The General Maintenance Leadman will supervise and evaluate all four tests concerning any findings and whether the General Maintenance has passed.
WHAT WE OFFER
Competitive salary
Generous paid time off (including vacation, personal, and 12 paid holidays)
401k retirement savings plan with a 3% non-discretionary contribution and match  50% of elective   deferral up to 6%
Medical-dental-vision benefits with a generous company contribution
Various incentive programs
Tuition assistance/reimbursement and student loan repayment assistance
ARE YOU INTERESTED?
Then join us! We look forward to receiving your online application!
New York Air Brake LLC is an Equal Employment Opportunity (EEO) employer. It is the policy of the Company to provide equal employment opportunities to all qualified applicants without regard to race, color, religion, sex, sexual orientation, gender identity, national origin, age, protected veteran or disabled status, or genetic information.

Nearest Major Market: Chicago