Warehousing 
LOCATION: Watertown / New York (US-NY), United States | BRAND: New York Air Brake | REQUISITION ID: 2916 | JOB GRADE: 08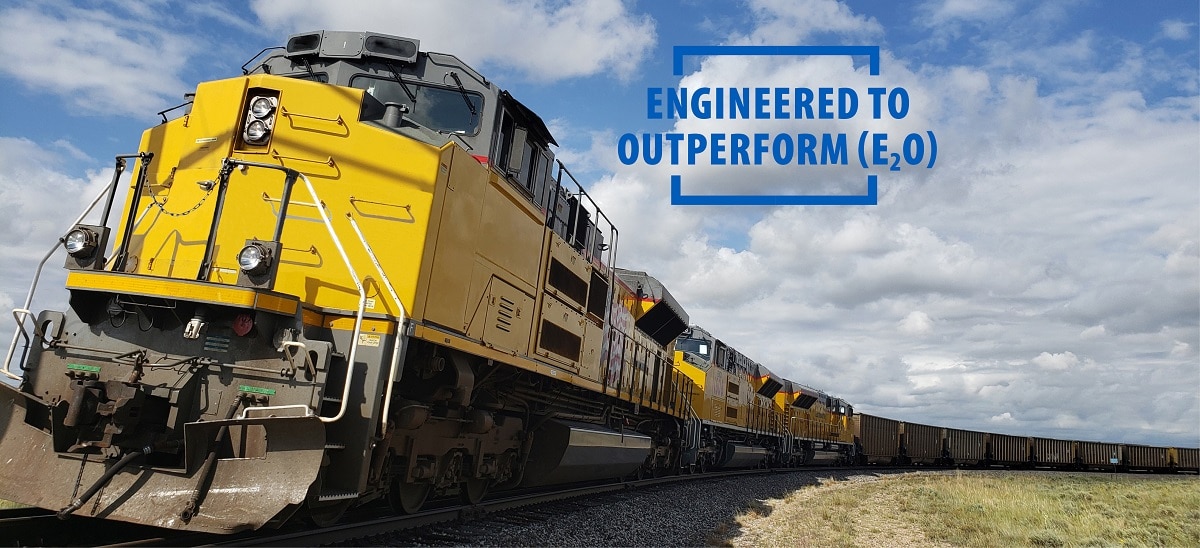 Since 1890, New York Air Brake has been an innovative leader in the heavy-haul railroad industry. As a member company of Knorr-Bremse –the world's leading manufacturer of braking systems for rail and commercial vehicles--New York Air Brake is recognized worldwide as a Center of Competence for heavy-haul freight railroad control systems. From multiple locations, we serve customers across the United States, Canada, and Mexico—reaching clear across the globe to South America, Africa, the Middle East, China, and Australia. Our talented, diverse, and dedicated teams develop innovative solutions to the challenges facing our customers. Join us in our next steps.
JOB DESCRIPTION:
Summary/Objective
Responsible for all physical and transactional material movement from receipt through shipment. Must be able to attain and maintain PIV certification for all associated equipment and safely operate this equipment. Must be able to utilize any/all business operating systems (i.e. SAP, etc.). Will support inventory cycle counting activity, identify safety hazards in the workplace, and strive to attain zero defects. Actively participate in Tier I and Tier II Lean Daily Management activities and as a member of continuous improvement teams. (This job description is not all inclusive, other activities may be required. Description may be modified by Operations Manager/Supervisor).
Essential Functions
Reasonable accommodations may be made to enable individuals with disabilities to perform the essential functions.
1. Unload and receive in parts, put parts away in designated areas, move raw materials and semi-finished goods to the production areas, remove finished goods from the production areas, put away finished goods, pick to support orders, pack, load, and ship product as needed. These activities include all physical movements and system transactions.
2. Packaging may involve use of the cardboard boxes, crates, pallets, plastic totes, or for bulkier items a pneumatic bander and/or plastic wrap machine.
3. Special packaging requirements may be called out as needed and must be adhered to.
4. A variety of PIV equipment may need to be mastered to support these functions and individuals assigned to these roles must be able to operate all this equipment without restriction while maintaining any/all required certifications.
5. Individuals in these roles may be required to operate and maintain support equipment (i.e. battery chargers, etc.) dedicated to their equipment.
6. Must understand and support all Quality, Product Safety, and Health/Safety/Environmental/Energy policies.
7. Must understand and adhere to all relevant statutory or regulatory compliance obligations.
8. Must understand, support and adhere to the Integrated Management System policies, procedures and instructions.
9. Must understand and support relevant key performance indicators (KPIs), as defined in the goal tree. 2 (All positions require ability to: Access any/all electronic information systems to obtain current work instructions, packaging standards, procedures, process documentation, etc.; the Warehousing/Material Handling role must understand and follow the written and unwritten policies and procedures associated with the department and site; understand and complete all documentation required; be aware of safety, quality, production, and housekeeping goals for the department; be on alert for and report all safety and quality concerns.)
Skills and Competencies
1. Technical Capacity
 Knowledge/understanding of property descriptions.
 Basic knowledge of quantitative methods/statistical procedures and graphic skills.
2. Communication Proficiency
3. Organization Skills
4. Time Management
Supervisory Responsibility
This position has no supervisory responsibilities.
Work Environment:
The employee will be exposed to shop floor conditions, i.e. noise, heat, cold, dust/dirt etc. The employee is regularly required to stand, walk, sit, use hands to finger, handle, or feel objects, tools and reach with hands and arms. The employee must occasionally lift or move up to 50 pounds.
Physical Demands
The physical demands described here are representative of those that must be met by an employee to successfully perform the essential functions of this job. While performing the duties of this job, the employee is regularly required to talk or hear. The employee frequently is required to stand; walk; use hands to finger, handle or feel; and reach with hands and arms. May need to occasionally stoop under a 40" standard shelving unit to place some parts on the floor, but most lifting should be in the golden zone (waist to chest height).
Required Education and Experience
1. High school diploma or equivalent
WHAT WE OFFER
From Engineering to Test Laboratory; Manufacturing & Skilled Machine Operation to Sales and Marketing; Field Service to Customer Service; Quality to HR to Finance to Software Development, our team-based approach is built on inclusion, opportunity, development, social responsibility and rewards. You are afforded the chance to grow personally and professionally through challenging assignments, commitment to continuing education, exposure to a variety of projects, and international travel. Our benefits are cutting edge as we offer student loan repayment assistance, lucrative 401k program, company assisted stock purchase plan, tuition reimbursement, wellness program, onsite workout facilities & classes along with competitive salary and incentive compensation, generous paid time off programs and a full array of medical, dental and vision options. We've got the right stuff, do you? Let's find out together.
ARE YOU INTERESTED?
Then join us! We look forward to receiving your online application!

Nearest Major Market: Watertown