Warehouse Supervisor 
LOCATION: Watertown / New York (US-NY), United States | BRAND: New York Air Brake | REQUISITION ID: 2896 | JOB GRADE: 14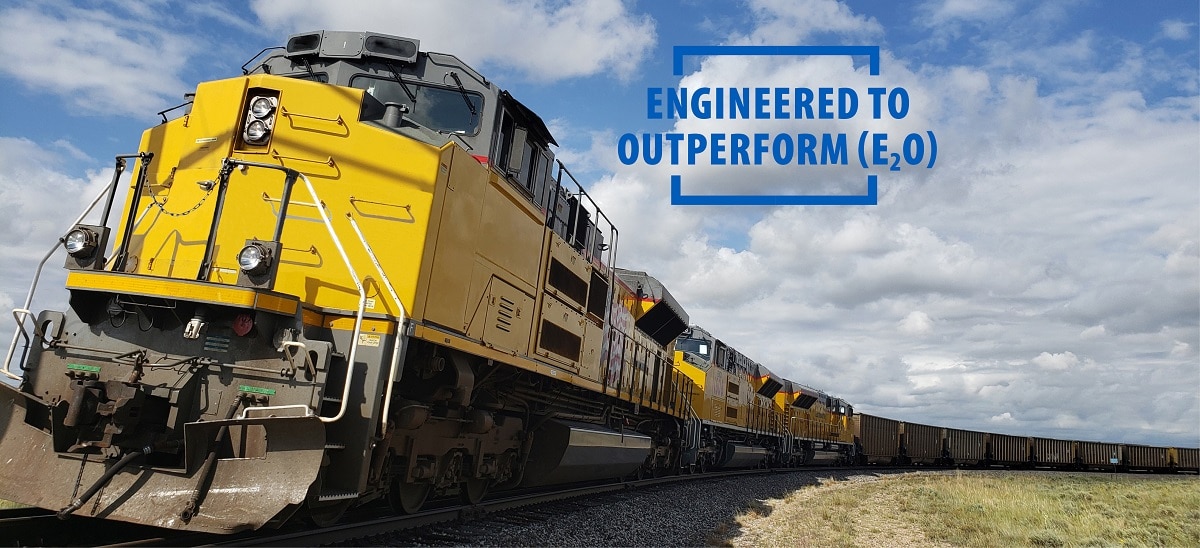 Since 1890, New York Air Brake has been an innovative leader in the heavy-haul railroad industry. As a member company of Knorr-Bremse –the world's leading manufacturer of braking systems for rail and commercial vehicles--New York Air Brake is recognized worldwide as a Center of Competence for heavy-haul freight railroad control systems. From multiple locations, we serve customers across the United States, Canada, and Mexico—reaching clear across the globe to South America, Africa, the Middle East, China, and Australia. Our talented, diverse, and dedicated teams develop innovative solutions to the challenges facing our customers. Join us in our next steps.
JOB DESCRIPTION:
Essential Functions:
Supervise a team of warehouse employees, including hiring, delegation, training, performance evaluations,
disciplinary actions, and termination
Manage and Improve processes to meet agreed KPI targets for Inventory control (Turn rate and Accuracy),
Logistics Cost Reductions, On Time Delivery, Ability to Deliver, Logistics Complaints and timely
Logistics execution (receiving and shipping).
95% minimum delivery performance
96% inventory accuracy
1 logistic complaint per 1000 lines shipped
Ensure all day to day activities of this area are accomplished on time and within manpower and cost guidelines.
Optimize material handling, storage and packaging concepts in the warehouse.
Development and Maintenance of existing procedures to document the activities of the warehouse shipping/receiving areas
Provide leadership to the hourly workforce to satisfy requirements of the customer (Internal/External).
Included in this duty is to provide a safe and healthy workplace by ensuring compliance to all safety rules and regulations, as well as focusing on accident prevention.
Provide project management for KPS and continuous improvement initiatives; lean manufacturing principles, pull systems, ERP information systems, inventory accuracy improvements, and manpower efficiency improvements.
Monitor time and attendance records, vacation scheduling, lost time recording and weekly payroll sign off.
Manage and Optimize flow of material to and from the production floor
Ensure 5S standards are met or exceeded in the warehouse
Mentor and embrace usage of SAP within entire operation
Determine "root cause" and implement corrective actions for material shortages within the warehouse or production
Daily interaction in a professional and ethical manner with NYAB SBU personnel and/or customers, vendors and carriers to coordinate freight services to support manufacturing schedules and customer orders
Must be able to comply with quality, product safety, and HSE rules and regulations. Be energy conscious, if applicable.
Required Skills:
Ability to multitask and manage multiple projects simultaneously
Must have strong Warehouse ERP knowledge in either SAP or Oracle (SAP is preferred)
Strong organizational and prioritization skills
Experience with Supply Chain Management, Supplier and Internal KAN BAN replenishment
Knowledge and understanding of warehouse technologies such as barcode scanning, volumetric storage systems and other storage strategies
Ability to meet the knowledge, skills, abilities, physical requirements and working conditions set forth in the position responsibilities
Ability to work in a team environment with a cross functional team of traffic, customs, purchasing, sales and other SBU locations
Knowledge of Microsoft Office to include Word & Excel 2
Demonstrated understanding of basic manufacturing processes
Effective leadership skills in a multifunctional, demanding environment
WHAT WE OFFER
From Engineering to Test Laboratory; Manufacturing & Skilled Machine Operation to Sales and Marketing; Field Service to Customer Service; Quality to HR to Finance to Software Development, our team-based approach is built on inclusion, opportunity, development, social responsibility and rewards. You are afforded the chance to grow personally and professionally through challenging assignments, commitment to continuing education, exposure to a variety of projects, and international travel. Our benefits are cutting edge as we offer student loan repayment assistance, lucrative 401k program, company assisted stock purchase plan, tuition reimbursement, wellness program, onsite workout facilities & classes along with competitive salary and incentive compensation, generous paid time off programs and a full array of medical, dental and vision options. We've got the right stuff, do you? Let's find out together.
ARE YOU INTERESTED?
Then join us! We look forward to receiving your online application!

Nearest Major Market: Watertown