Staff Accountant 
LOCATION: Watertown / New York (US-NY), United States | BRAND: New York Air Brake | REQUISITION ID: 4952 | JOB GRADE: 14  | ON-SITE/REMOTE: Hybrid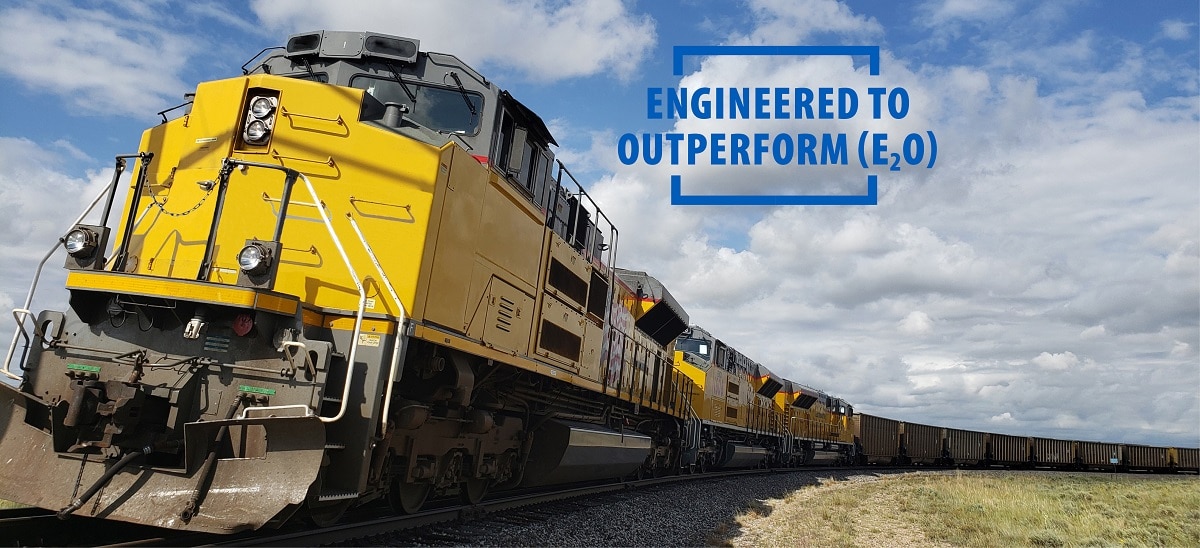 Since 1890, New York Air Brake has been an innovative leader in the heavy-haul railroad industry. As a member company of Knorr-Bremse –the world's leading manufacturer of braking systems for rail and commercial vehicles--New York Air Brake is recognized worldwide as a Center of Competence for heavy-haul freight railroad control systems. From multiple locations, we serve customers across the United States, Canada, and Mexico—reaching clear across the globe to South America, Africa, the Middle East, China, and Australia. Our talented, diverse, and dedicated teams develop innovative solutions to the challenges facing our customers. Join us in our next steps.
JOB DESCRIPTION:
Summary/Objective
Executes monthly and year-end accounting closing & consolidation, and accomplishes analysis and reporting for regular (monthly, quarterly, and annual) financial statements 
Essential Functions
Assist with general ledger closing for NYAB/SBU adhering to KB deadlines. This includes journal entries, reconciliations, and inter-company verifications.     

Proper reconciling and reporting of all NYAB German to U.S. GAAP adjustments. Responsible for all actual (SEM) reporting to parent company for SBU entities as required.

Complete all SBU sales tax filings for all states on a monthly, quarterly, or annual basis as needed. Maintain quarterly and yearly sales tax rate changes in SAP by using web-based sales tax reporting system.          

Provide Accounts Receivable backup for the cash posting of the North America Rail entities.                   

Provide backup for the processing of SBU Accounts Payable transactions. This includes vacation by the AP staff.                           

Back-up to reconcile North America Rail intercompany balances on a monthly basis with all Knorr facilities in the Bellin system.  Post all IC invoices for the SBU entities.  Perform a more in-depth reconciliation quarterly as required by KB.  Post Bellin payments for NYAB, ABS, KBL, KBC, Merak, IFE, and Tech Lanka on a monthly basis.     

Perform capitalization of all Fixed Assets for the SBU entities.  Collect all documentation for capitalizing assets.  Perform transfers and scrapping of all assets.  Complete the asset reconciliation on a monthly basis.  Provide all fixed asset reports to tax on a quarterly basis and for audit on an annual basis.              

Document monthly and prepare the intercompany debit memos for the SBU entities.

Back-up to banking duties on a daily basis for North America Rail entities.  Back-up to the completion of wire/ACH payments.  Back-up to approve vendor banking changes on an as needed basis.                            

Back-up to EBS Workbench company implementation and maintenance of system.  Work with Staff Accountant II on mapping corrections to ensure proper General Ledger postings.

Coordinate and assist in the completion of special assignments from the Controller's Office as needed.

Provide documentation and reconciliations as required to external auditors.          

Must understand and support all Quality, Product Safety, and Health/Safety/Environmental/Energy policies.

Must understand and adhere to all relevant statutory or regulatory compliance obligations.

Must understand, support and adhere to the Integrated Management System policies, procedures and instructions.

Must understand and support relevant key performance indicators (KPIs), as defined in the goal tree.
Skills and Competencies
Technical Capacity

Knowledge/understanding of Accounting practices and principles

Good Communication skills both oral and written

Advanced spreadsheet skills (excel preferred)

Ability to meet tight deadlines

Good organizational skills

Multi-task oriented

Time Management

Adaptability and Flexibility

Analytical Thinking

Managing and Improving Processes

Self-Development and Reflection

Teamwork
Required Education and Experience
Bachelor Degree in Accounting or Finance

2+ years of experience
Additional Eligibility Qualifications
All requirements are subject to possible modification to reasonably accommodate individuals with disabilities.

This job description in no way states or implies that these are the only duties to be performed by the employee occupying this position.  Employees will be required to follow any other job-related instructions and to perform any other job-related duties requested by their supervisor.

This document does not create an employment contract, implied or otherwise, other than an "at will" employment relationship.
Base Pay Range
The base pay range for this role is $63,280- $94,920 USD. The company reasonably expects to pay within that range, however, New York Air Brake considers several factors when extending an offer, including but not limited to, the role and associated responsibilities, a candidate's work experience, location, education/training, and key skills. 
#LI-AT1
#LI-Hybrid
WHAT WE OFFER
From Engineering to Test Laboratory; Manufacturing & Skilled Machine Operation to Sales and Marketing; Field Service to Customer Service; Quality to HR to Finance to Software Development, our team-based approach is built on inclusion, opportunity, development, social responsibility and rewards. You are afforded the chance to grow personally and professionally through challenging assignments, commitment to continuing education, exposure to a variety of projects, and international travel. Our benefits are cutting edge as we offer student loan repayment assistance, lucrative 401k program, company assisted stock purchase plan, tuition reimbursement, wellness program, onsite workout facilities & classes along with competitive salary and incentive compensation, generous paid time off programs and a full array of medical, dental and vision options. We've got the right stuff, do you? Let's find out together.
ARE YOU INTERESTED?
Then join us! We look forward to receiving your online application!
New York Air Brake LLC is an Equal Employment Opportunity (EEO) employer. It is the policy of the Company to provide equal employment opportunities to all qualified applicants without regard to race, color, religion, sex, sexual orientation, gender identity, national origin, age, protected veteran or disabled status, or genetic information.

Nearest Major Market: Watertown