Quality Manager 
LOCATION: Salisbury / North Carolina (US-NC), United States | BRAND: New York Air Brake | REQUISITION ID: 5258 | JOB GRADE: 17  | ON-SITE/REMOTE: Hybrid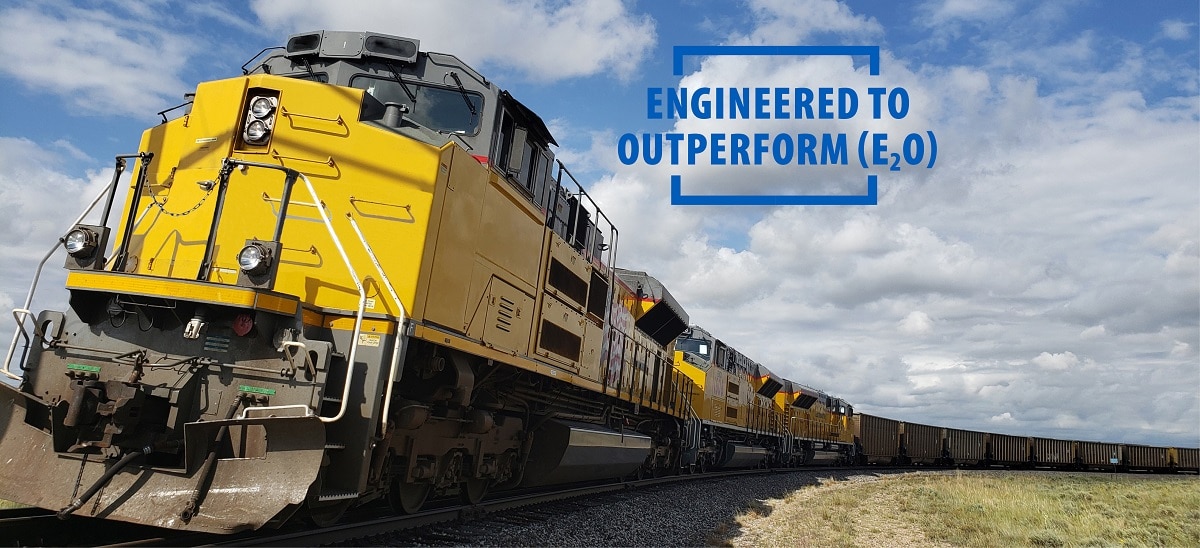 Since 1890, New York Air Brake has been an innovative leader in the heavy-haul railroad industry. As a member company of Knorr-Bremse –the world's leading manufacturer of braking systems for rail and commercial vehicles--New York Air Brake is recognized worldwide as a Center of Competence for heavy-haul freight railroad control systems. From multiple locations, we serve customers across the United States, Canada, and Mexico—reaching clear across the globe to South America, Africa, the Middle East, China, and Australia. Our talented, diverse, and dedicated teams develop innovative solutions to the challenges facing our customers. Join us in our next steps.
JOB DESCRIPTION:
Position Title: Quality Manager
Position Description: The position is responsible for the qualification and development of suppliers for Heavy Haul Freight Train Braking systems.  This includes the initial qualification of new suppliers utilizing New York Air Brake policies, procedures, and forms as well as continual maintenance of the supply base to supply quality material to drawings and specifications.  Support multiple projects to qualify the initial product such as casting qualification, fabrication and weld products, precision machined products, electronic assemblies etc. utilizing APQP, PAP and other quality techniques as necessary. Drive improvement of lean plant processes by utilizing continuous improvement tools such as DMAIC, Six Sigma, SPC and Lean Manufacturing. Establish and maintain inspection procedures, sampling test methods, and product quality assurance in the development of effective quality control and associated risk management plans (FMECA, DFMEA, PFMEA) ensuring compliance with all Integrated management system standards. Conduct internal audits of quality methods and procedures. Ensures submittal of accurate APQP/PPAP (Production Part Approval Process) to the customer for final approval so that production may produce part/component as per customer requirements as well as ensure all Quality documentation is accurate and up to date. Communicate with customers (internal and external), understand, and set requirements, determine schedules and priorities, solve technical problems, and develop documentation. Define and communicate requirements for failure analysis, test procedures, analyze data, draw conclusions, and present results. Directs the activities of the local site quality department during program preparation, program launch, initial production, and production phases, and achievement of quality engineering standards (ANSI Y14.5/Y14.5M, AAR or IEEE or other regulatory requirements) as well as quality criteria. Participates in reviews regarding product concept and design offering constructive input about manufacturing feasibility and viability as well as options to achieve best in class processes Proactively identifies opportunities for process improvement and cost reductions.  Provide, as requested, to Corporate Quality budgetary guidance and input via annual standards reviews and department budgets.  Provide near term daily/weekly/monthly analysis of operation/quality results and metrics. Participates in regular discussions with external customers, Product Design/Product Lifecycle Engineering and Sales/Advanced Engineering, and Planning on relevant engineering topics. Quality Management Review – Maintain and communicate Corporate Quality related metrics to ensure clear visibility and understanding of our current state of Product Quality and of the quality systems. Manages and supports all engineering change activities with internal stakeholders and deploy per customer specific requirements. Willingness to challenge established ways of doing things in a constructive way. Leads NYAB CoC Supplier Quality Assurance Program Actively maintaining, improving, or creating Policies and procedures IAW the SBU and Corporate Quality Management Guidelines. Act as continuous improvement change agent to lead internal stakeholders in overall quality, lean, and cost out awareness and understanding of the available quality and leadership tools. People Management responsibilities include providing training and coaching, administer company policy and procedures, use performance management system to provide goals and performance feedback, plan annual training, and approve vacation time. Telecommuting is permitted. Hybrid work schedule; can work from home 2-3 days a week; must live within reasonable commuting distance of Salisbury, NC. Up to 25% both international and domestic travel required. This position supervises 3 direct personnel (1 – Quality Engineer 2; 2 – Quality Engineer 2; and 3 - Quality Engineer (Vacant position could be a level 2 or 3).
Position Qualifications: This position requires a Bachelor's, or foreign equivalent, degree in Mechanical Engineering or related, and 6 years of experience in the qualification and development of suppliers for the manufacturing of braking systems for heavy haul freight trains. Additionally, a qualified applicant must have professional experience with the following: (1) Experience with APQP/PPAP and other relevant quality control procedures and processes to evaluate and qualify supplier material or components needed in the manufacturing of brake systems; (2) Experience in Qualification and Process auditing in order to evaluate supplier capabilities, and on-board new suppliers and existing supplier expansion of Scope of Supply; (3) Experience with quality tools such as DMAIC, Six Sigma, SPC, and Lean Manufacturing to recommend, develop and implement continuous improvements with both suppliers and internal manufacturing teams; (4) Experience with inspection methods and manufacturing processes including: aluminum and iron casting processes, machining, welding, fabricating, printed circuit board assembly and wire harness, rubber and plastic; (5) Experience using quality engineering standards (ANSI Y14.5/Y14.5M, ASME, AAR or IEEE or other regulatory requirements) to evaluate manufacturing feasibility and viability; and (6) Knowledge of design, development, and manufacturing of heavy haul freight train braking systems using Windchill PLM to determine and evaluate the supplier design related inquires.
Position Location: New York Air Brake, LLC, 115 Summit Park Drive, Salisbury, NC 28147 and various unanticipated locations.
QUALIFIED APPLICANTS:
Apply Online: https://careers.knorr-bremse.com/ and search Requisition No. 5258
WHAT WE OFFER
From Engineering to Test Laboratory; Manufacturing & Skilled Machine Operation to Sales and Marketing; Field Service to Customer Service; Quality to HR to Finance to Software Development, our team-based approach is built on inclusion, opportunity, development, social responsibility and rewards. You are afforded the chance to grow personally and professionally through challenging assignments, commitment to continuing education, exposure to a variety of projects, and international travel. Our benefits are cutting edge as we offer student loan repayment assistance, lucrative 401k program, company assisted stock purchase plan, tuition reimbursement, wellness program, onsite workout facilities & classes along with competitive salary and incentive compensation, generous paid time off programs and a full array of medical, dental and vision options. We've got the right stuff, do you? Let's find out together.
ARE YOU INTERESTED?
Then join us! We look forward to receiving your online application!
New York Air Brake LLC is an Equal Employment Opportunity (EEO) employer. It is the policy of the Company to provide equal employment opportunities to all qualified applicants without regard to race, color, religion, sex, sexual orientation, gender identity, national origin, age, protected veteran or disabled status, or genetic information.

Nearest Major Market: Watertown