Quality Engineer 
LOCATION: Watertown / New York (US-NY), United States | BRAND: New York Air Brake | REQUISITION ID: 1625 | JOB GRADE: 15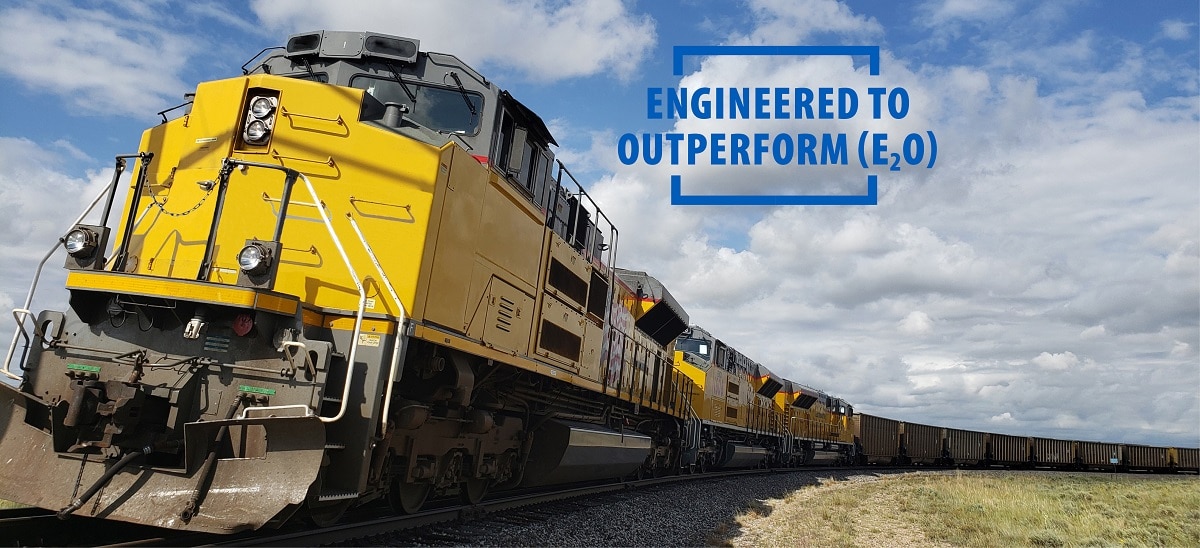 Since 1890, New York Air Brake has been an innovative leader in the heavy-haul railroad industry. As a member company of Knorr-Bremse –the world's leading manufacturer of braking systems for rail and commercial vehicles--New York Air Brake is recognized worldwide as a Center of Competence for heavy-haul freight railroad control systems. From multiple locations, we serve customers across the United States, Canada, and Mexico—reaching clear across the globe to South America, Africa, the Middle East, China, and Australia. Our talented, diverse, and dedicated teams develop innovative solutions to the challenges facing our customers. Join us in our next steps.
JOB DESCRIPTION:
Innovation that works. For over a century, we have supported the rail industry with technological excellence and a passion for reliability. Our teams are dedicated to a more sustainable future and continuous, responsible growth. Get your career on track with an established transportation technology leader.
We are seeking an experienced Quality Engineer to join our team in support of manufacturing and machining cells producing braking systems products for the Rail industry.
Essential Functions
Reasonable accommodations may be made to enable individuals with disabilities to perform the essential functions.
Review and approval of Engineering drawings for implementation.

Responsibility for medium complexity Assembly Cells (PQE).

Understands Product / KIP performance, calculation, and reporting.

Participate in New Product Launch activities to ensure the effective transfer of the Engineering intent as shown in supporting engineering documents is realized in supplier and internal processes at the required high level of quality.

Use advanced quality statistical / 6 Sigma tools (Six Sigma, SPC, DOE) for defining root causes and implementing effective fact based corrective actions.

Effectively use company provided IT tools such as SAP, Eigner/Cadim, Excel, PowerPoint, Minitab in the performance of Quality Engineering, and the reporting to management of Product / KPI Performance.

Evaluation of independent test results and reports, including Engineering test plans, test reports, and third-party material and failure analysis reports.

Perform customer visits as required.

Lead in Non-Conforming material review, MRB, on-hold material and Containment of defects and lead or manage corrective actions.

Drive Failure Mode and Effects Analysis activities for both Process and Design FMEA's.

Develop effective quality control and associated risk management plans.

Conducts routine audits and/or surveys to determine acceptability of quality controls.

Monitors experimental / pilot product runs.

Lead / complete capability and gage R&R studies as directed.

Must understand and support all Quality, Product Safety, and Health/Safety/Environmental/Energy policies.

Must understand and adhere to all relevant statutory or regulatory compliance obligations.

Must understand, support and adhere to the Integrated Management System policies, procedures and instructions.

Must understand and support relevant key performance indicators (KPIs), as defined in the goal tree.

 
Skills and Competencies
Has the ability to develop and implement Quality standards.

Is proactive and strategic thinking.

Has strong interpersonal and communication skills; confident to face customer or supplier.

Has the ability to influence others.

Has organizational skills.

Understands KPS or lean behaviors and able to apply these to processes.

Experienced with APQP and relevant Quality control tools and processes, including knowledge of or education in Quality Engineering, design control, and verification and validation tools and methodologies.

Independently analyze and trend data, formulate and implement corrective actions to improve products, processes, and systems.

Experienced in Advanced Math, MS Word, Excel, PowerPoint, and MiniTab.

Understands PFMEA (Process Failure Modes and Effects Analysis).

Has intermediate to advanced problem-solving skills.

Experienced in Metallurgy/Materials Testing and inspection/measuring machines and tools (ex. CMM, micrometers, calipers, gauges).

Customer Orientation - Is about demonstrating service and relationship-orientation toward internal and external customers, satisfying their needs and generating mutually satisfactory solutions.

Analytical Thinking - Refers to collecting, analyzing and structuring information using a wide perspective in order to identify key issues and patterns as well as to drawing conclusions.

Creativity & Innovation - Includes creating an atmosphere of openness and curiosity for innovations, providing and implementing inventive ideas that add value.

Teamwork - Means the ability to work with others and build a positive climate and trusting relationships within teams.

Adaptability & Flexibility - Includes the ability to build networks, work successfully in various, complex, changing and challenging environments and with diverse people.

Influence & Inspire - Refers to the ability to convince others to embrace ideas, providing compelling arguments and making use of informal processes.

Communication Skills - Comprises the ability to speak, present, write, listen and distribute information effectively and create an environment for open communication.

Strategy & Vision - Describes the ability to develop strategies aligned to the organization's vision, putting them into action and taking a big picture view, considering future influences.
Supervisory Responsibility
This position has no supervisory responsibilities.
Work Environment
The employee will be required to perform duties on a computer terminal. The employee may be exposed to shop floor conditions, i.e. noise, heat, cold, dust/dirt etc. 
Physical Demands
The physical demands are representative of those that must be met by an employee to successfully perform the essential functions of an office work environment position.
Required Education and Experience
Bachelor's Degree in Mechanical, Electrical, or other related Engineering
3-5 Years of Relevant Experience
Preferred Education and Experience
Maintain Certification of CEU Credits, i.e. Green Belt
#LI-TS1  #LI-Hybrid
WHAT WE OFFER
From Engineering to Test Laboratory; Manufacturing & Skilled Machine Operation to Sales and Marketing; Field Service to Customer Service; Quality to HR to Finance to Software Development, our team-based approach is built on inclusion, opportunity, development, social responsibility and rewards. You are afforded the chance to grow personally and professionally through challenging assignments, commitment to continuing education, exposure to a variety of projects, and international travel. Our benefits are cutting edge as we offer student loan repayment assistance, lucrative 401k program, company assisted stock purchase plan, tuition reimbursement, wellness program, onsite workout facilities & classes along with competitive salary and incentive compensation, generous paid time off programs and a full array of medical, dental and vision options. We've got the right stuff, do you? Let's find out together.
A hybrid work environment is available after the training period, approximately 90 days.
ARE YOU INTERESTED?
Then join us! We look forward to receiving your online application!

Nearest Major Market: Watertown