Mechanical Engineer 2 - FEA 
LOCATION: Watertown / New York (US-NY), United States | BRAND: New York Air Brake | REQUISITION ID: 4652 | JOB GRADE: 15  | ON-SITE/REMOTE: Hybrid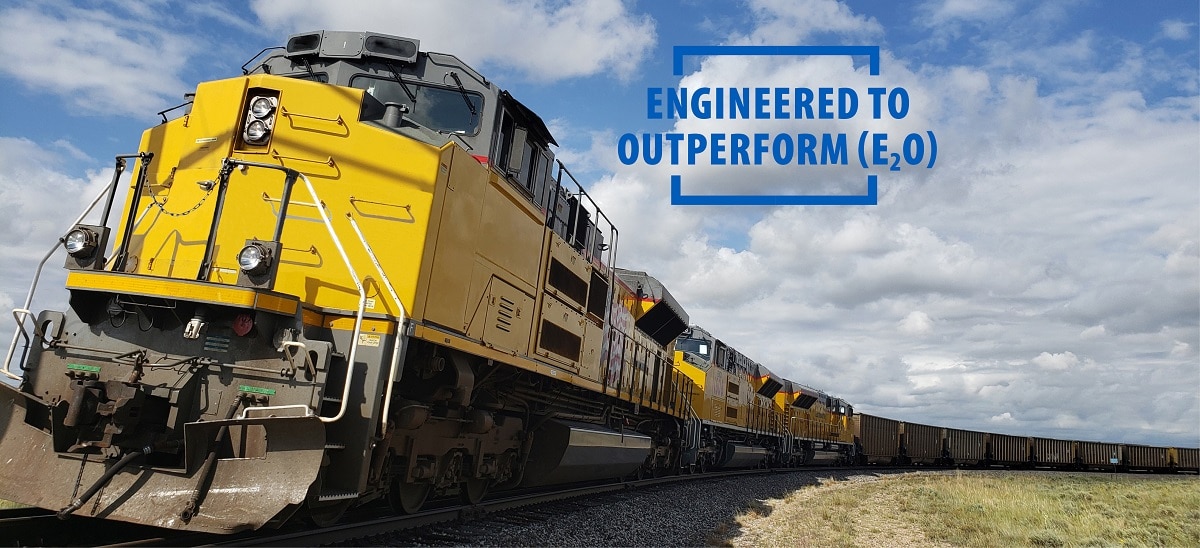 Since 1890, New York Air Brake has been an innovative leader in the heavy-haul railroad industry. As a member company of Knorr-Bremse –the world's leading manufacturer of braking systems for rail and commercial vehicles--New York Air Brake is recognized worldwide as a Center of Competence for heavy-haul freight railroad control systems. From multiple locations, we serve customers across the United States, Canada, and Mexico—reaching clear across the globe to South America, Africa, the Middle East, China, and Australia. Our talented, diverse, and dedicated teams develop innovative solutions to the challenges facing our customers. Join us in our next steps.
JOB DESCRIPTION:
Employer:   New York Air Brake LLC
Job Title:   Mechanical Engineer - FEA 2
Job Location: 748 Starbuck Avenue, Watertown, NY 13601
Work Hours: Full time, 40 hours per week (M-F, 8 am to 5 pm)
Job Duties:  This role specializes in complex engineering analyses and modeling. Job responsibilities include: (1) analysis of mechanical components; (2) provide input to engineers in design of products; (3)  provide input to engineers in CAD model development; (4) analysis of tolerances, stress/strain, statics, dynamics, heat transfer, etc.; (5) FEA cycle including geometry simplification, meshing (3D, shell and axisymmetric), boundary conditions and results interpretation; (6) support all Quality, Product Safety, and Health/Safety/Environmental/Energy policies; (7) adhere to all relevant statutory or regulatory compliance obligations and Integrated Management System policies, procedures and instructions; and (8) support relevant key performance indicators (KPIs), as defined in the goal tree.
Minimum Requirements: Bachelor's degree in Mechanical or Industrial Engineering and two (2) years of experience. Must have practical or academic experience with the following:  finite element modeling; engineering analysis tolerances, stress/strain, statics, dynamics, heat transfer, etc.; static and dynamic/vibration analysis; advanced engineering modeling and modal analysis; random vibration analysis; fatigue analysis and design optimization.
Travel Requirements:  Up to 10 % (domestic and international)
Remote work: May work remote up to 3 days per week
Apply: https://www.nyab.com/en/careers/life-at-nyab/
WHAT WE OFFER
From Engineering to Test Laboratory; Manufacturing & Skilled Machine Operation to Sales and Marketing; Field Service to Customer Service; Quality to HR to Finance to Software Development, our team-based approach is built on inclusion, opportunity, development, social responsibility and rewards. You are afforded the chance to grow personally and professionally through challenging assignments, commitment to continuing education, exposure to a variety of projects, and international travel. Our benefits are cutting edge as we offer student loan repayment assistance, lucrative 401k program, company assisted stock purchase plan, tuition reimbursement, wellness program, onsite workout facilities & classes along with competitive salary and incentive compensation, generous paid time off programs and a full array of medical, dental and vision options. We've got the right stuff, do you? Let's find out together.
ARE YOU INTERESTED?
Then join us! We look forward to receiving your online application!
New York Air Brake LLC is an Equal Employment Opportunity (EEO) employer. It is the policy of the Company to provide equal employment opportunities to all qualified applicants without regard to race, color, religion, sex, sexual orientation, gender identity, national origin, age, protected veteran or disabled status, or genetic information.

Nearest Major Market: Watertown