Intern, Test Engineer 
LOCATION: Watertown / New York (US-NY), United States | BRAND: New York Air Brake | REQUISITION ID: 2048 | JOB GRADE: 0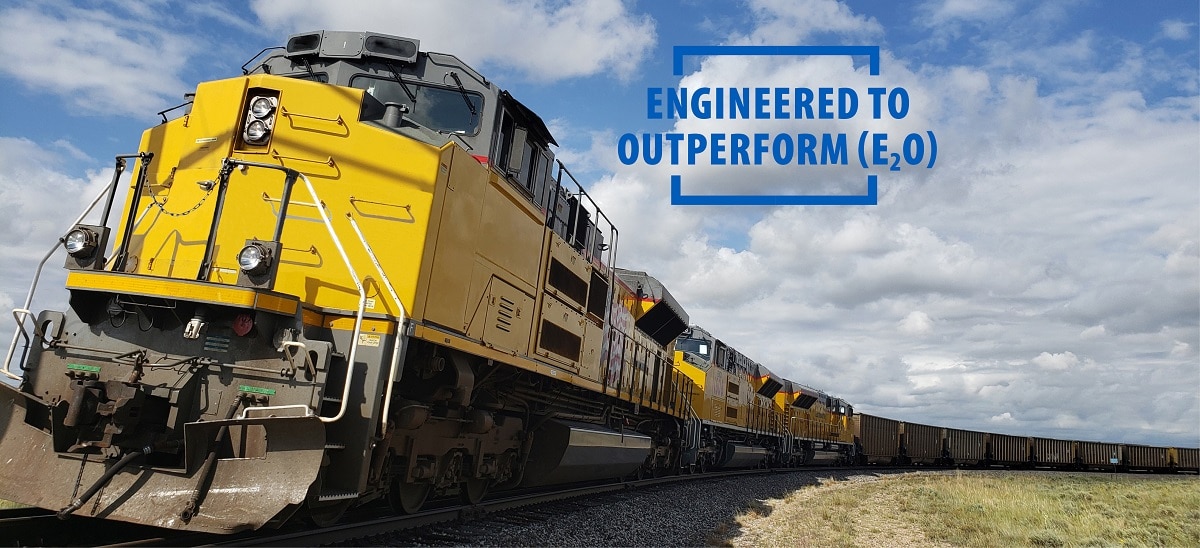 Since 1890, New York Air Brake has been an innovative leader in the heavy-haul railroad industry. As a member company of Knorr-Bremse –the world's leading manufacturer of braking systems for rail and commercial vehicles--New York Air Brake is recognized worldwide as a Center of Competence for heavy-haul freight railroad control systems. From multiple locations, we serve customers across the United States, Canada, and Mexico—reaching clear across the globe to South America, Africa, the Middle East, China, and Australia. Our talented, diverse, and dedicated teams develop innovative solutions to the challenges facing our customers. Join us in our next steps.
JOB DESCRIPTION:
Internships with a lasting impact are how our team at New York Air Brake has designed our summer-long program for students in their final year of study. Our interns make big contributions that help us deliver the sustainable growth our customers need to provide advanced freight rail solutions now and in the future. We value innovation, team players, and people with the passion to dig in when presented with new opportunities. We work hard and we play hard; we have a number of community events, sports leagues, and fun activities that foster a positive, people-first environment.
Spend your summer advancing your long-term career goals; spend your summer with New York Air Brake.
This is your opportunity to make a big impact on the next generation of braking and safety systems. Co-op opportunity for Electrical Engineering or Computer Science majors with a GPA of 3.0 or higher. You can expect challenging work and an insiders view into your future profession. You will work as an individual and as part of a project team, while receiving regular feedback in preparation for a final presentation to company leaders.
Responsibilities will be focused in one or more of the following areas:
Perform testing on complex integrated & networked systems
Configure test setups and control stands
Write test cases based on functional requirements
Utilize automated testing to quickly and efficiently collect test data for development teams
Write test reports
Required Skills:
Presently attending an accredited college or university, with a GPA of 3.0 or higher
Previous relevant internship, co-op, course, or work experience
Strong communication, teamwork, technical skills
Skills with basic Mechanic tools
Experience with XML and HTML is desired
Active involvement in your own career development to date (e.g. networking, seminars, and industry groups, hobbies, etc.) is highly desired
Flexibility to work across multiple disciplines
Required Experience:
Prior internship experience would be preferred
Education:
Systems, Software, Computer, Electrical, or Mechanical Engineering
WHAT WE OFFER
From Engineering to Test Laboratory; Manufacturing & Skilled Machine Operation to Sales and Marketing; Field Service to Customer Service; Quality to HR to Finance to Software Development, our team-based approach is built on inclusion, opportunity, development, social responsibility and rewards. You are afforded the chance to grow personally and professionally through challenging assignments, commitment to continuing education, exposure to a variety of projects, and international travel. Our benefits are cutting edge as we offer student loan repayment assistance, lucrative 401k program, company assisted stock purchase plan, tuition reimbursement, wellness program, onsite workout facilities & classes along with competitive salary and incentive compensation, generous paid time off programs and a full array of medical, dental and vision options. We've got the right stuff, do you? Let's find out together.
ARE YOU INTERESTED?
Then join us! We look forward to receiving your online application!

Nearest Major Market: Watertown