INTERN, Quality Engineer 
LOCATION: Watertown / New York (US-NY), United States | BRAND: New York Air Brake | REQUISITION ID: 4812 | JOB GRADE: 0  | ON-SITE/REMOTE: On-site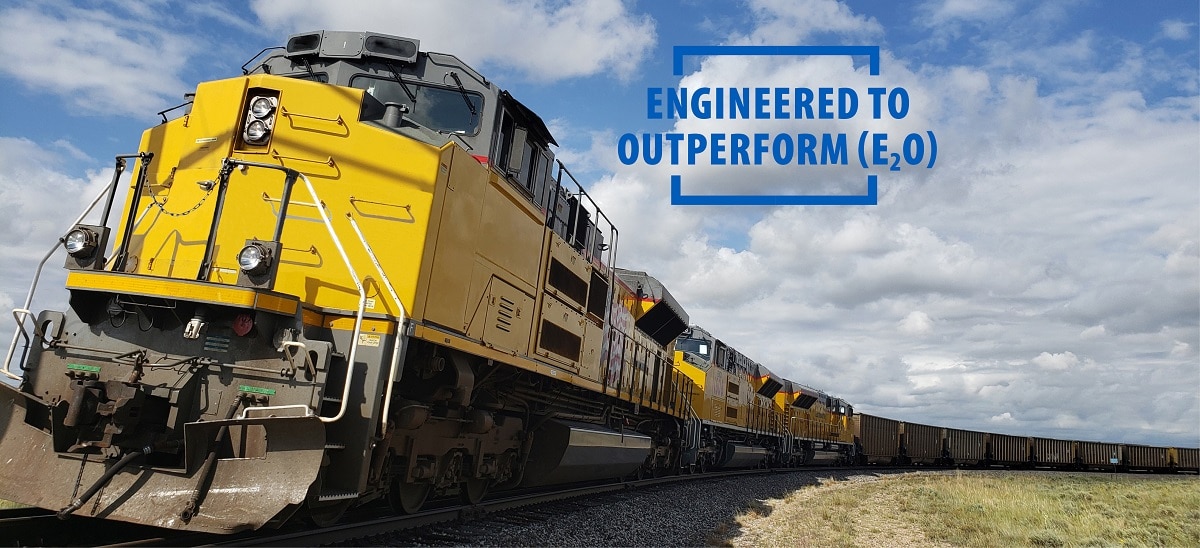 Since 1890, New York Air Brake has been an innovative leader in the heavy-haul railroad industry. As a member company of Knorr-Bremse –the world's leading manufacturer of braking systems for rail and commercial vehicles--New York Air Brake is recognized worldwide as a Center of Competence for heavy-haul freight railroad control systems. From multiple locations, we serve customers across the United States, Canada, and Mexico—reaching clear across the globe to South America, Africa, the Middle East, China, and Australia. Our talented, diverse, and dedicated teams develop innovative solutions to the challenges facing our customers. Join us in our next steps.
JOB DESCRIPTION:
Internships have a lasting impact on our team at New York Air Brake! The summer internship program for students in their Junior or Senior year of study provides the opportunity to make big contributions that help us deliver advanced freight rail braking solutions now and in the future. We value innovation, team players, and people with the passion to dig in when presented with new opportunities. We work hard and we play hard; we have a number of community events and fun activities that foster a positive, people-first environment.
This is your opportunity to make a big impact on improving the quality of how the latest generation of locomotive and freight car braking systems are manufactured. You can expect challenging work and an insider's view into your future profession. You will work as an individual and as part of a project team, while receiving regular feedback in preparation for a final presentation to company leaders.
Housing is available at Jefferson Community College for a limited number of students who live more than 50 miles from the Watertown site, the cost is paid for by the company, reliable transportation is strongly recommended.
Pay range for Engineering Intern/Co-op position is dependent on your upcoming fall school year:
BS Junior $20.00 
BS Senior $22.00 
Essential Functions
Create inspection plans based on Engineering drawings

Create/update PFMEAs 

Review work instructions for adequacy and make updates as required

Review Engineering drawings for adequacy 

Review Non-Conforming material and make usage decision

Conduct routine cell and 5S audits

Complete capability and gage R&R studies

Review failure data and develop trend data to drive improvements

Conduct Verification and Validation Tests.
Skills and Competencies
Understand requirements analysis, allocation, and traceability.

Understand engineering analysis

Understands imperial and metric units of measure.

Understand configuration management.

Has the ability to read and interpret engineering drawings and schematics.

Proficient in Microsoft Office: Word, Excel, PowerPoint.
Education:
Degree: Electrical Engineering, Electrical Engineering Technology, Computer Engineering, Mechanical Engineering, Mechanical Engineering Technology, Indstrial Engineering with a 3.0 or higher GPA
Minimum Year: Entering Junior year
WHAT WE OFFER:
Our internships are not all work. NYAB is located in Watertown, New York. When not working, spend your free time hiking the Adirondack Mountains, kayaking the many waterways, enjoying the beaches of Lake Ontario, or exploring the history, food, and fun the Thousand Islands Region offers. You are just a short drive to World Class Casino, Golf, Shopping, and the award-winning Finger Lakes Wine Country. Our interns begin work as early as the end of May and work up until the middle of August. Expect 40 hours per week. You will participate in special events, & and outings and take advantage of wellness and workout programs in our fitness facility. There is something for everyone as a summer intern.
ARE YOU INTERESTED?
Then join us! We look forward to receiving your online application!
New York Air Brake LLC is an Equal Employment Opportunity (EEO) employer. It is the policy of the Company to provide equal employment opportunities to all qualified applicants without regard to race, color, religion, sex, sexual orientation, gender identity, national origin, age, protected veteran or disabled status, or genetic information.

Nearest Major Market: Watertown