Electro-Mechanical Technician 
LOCATION: Watertown / New York (US-NY), United States | BRAND: New York Air Brake | REQUISITION ID: 2572 | JOB GRADE: 12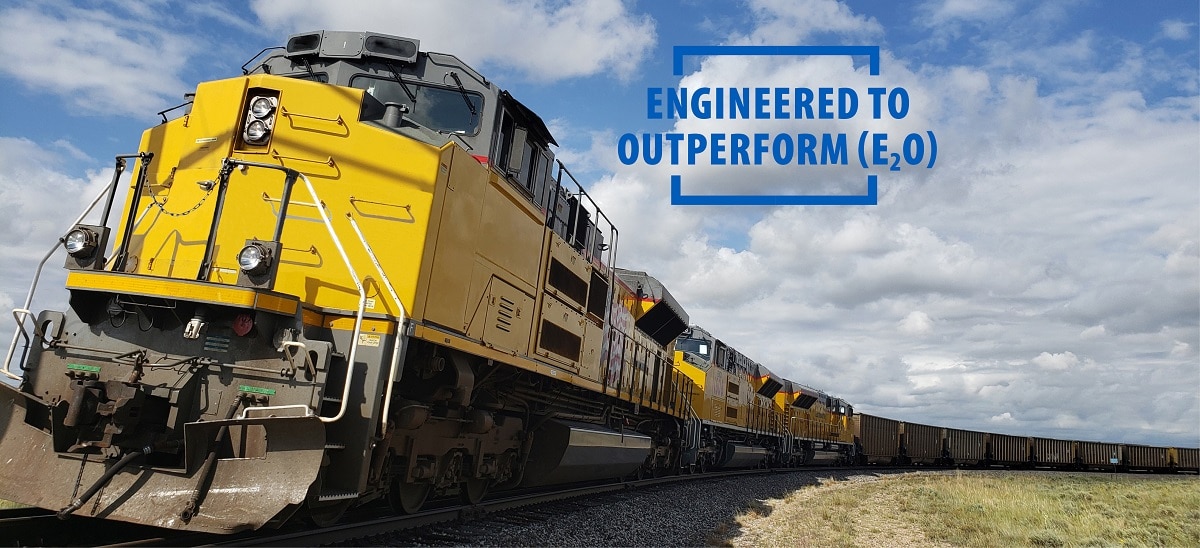 Since 1890, New York Air Brake has been an innovative leader in the heavy-haul railroad industry. As a member company of Knorr-Bremse –the world's leading manufacturer of braking systems for rail and commercial vehicles--New York Air Brake is recognized worldwide as a Center of Competence for heavy-haul freight railroad control systems. From multiple locations, we serve customers across the United States, Canada, and Mexico—reaching clear across the globe to South America, Africa, the Middle East, China, and Australia. Our talented, diverse, and dedicated teams develop innovative solutions to the challenges facing our customers. Join us in our next steps.
JOB DESCRIPTION:
Essential Functions

Reasonable accommodations may be made to enable individuals with disabilities to perform essential functions.
Conducts incoming and in-process quality acceptance testing and inspections to ensure that products perform their proposed functions in a satisfactory manner.

Monitors and manipulates the instruments and processes being used to test products.  These tasks can include assembling, calibrating, improving, and performing maintenance on test equipment.

Compiles test data from performed testing and reviews test results and/or quality issues with the quality manager, engineering, and production supervisory personnel.

Confers with engineering and other technical personnel to resolve testing problems such as product or equipment issues, malfunctions, incomplete test data, and interpretation.

Participate in internal quality control and reliability programs; performs audits of processes (including manufacturing where applicable) to ensure effectiveness and identify opportunities for improvements and initiate Nonconforming Material Reports on nonconforming or suspect material.

Applies intermediate analytical skills and some resolution in a variety of areas on a routine basis.

Adapts procedures, processes, tools, equipment, and techniques to meet the more complex requirements of the position.

Able to Read and Interpret Quality Procedures, Work Instructions, Inspection, and Test Records.

In some locations, may perform duties of Shift Supervisor.

Assist in training new employees.

Must understand and support all Quality, Product Safety, and Health/Safety/Environmental/Energy policies.

Must understand and adhere to all relevant statutory or regulatory compliance obligations.

Must understand, support, and adhere to the Integrated Management System policies, procedures, and instructions.

Must understand and support relevant key performance indicators (KPIs), as defined in the goal tree.
Skills and Competencies
Has knowledge and understanding of the applicable AAR product specifications (i.e. S- 431, S-4023, and S-376).

Has intermediate Math, MS Word, Excel skills and SAP application skills.

Has analytical skills.

Has the ability to operate various lab testing, measuring, and inspection equipment.

Is observant and patient.

Understands Safety and OSHA requirements for constant application.

Analytical Thinking - Refers to collecting, analyzing, and structuring information using a wide perspective in order to identify key issues and patterns as well as to draw conclusions.

Teamwork - This means the ability to work with others and build a positive climate and trusting relationships within teams.
Communication Skills - Comprises the ability to speak, present, write, listen and distribute information effectively and create an environment for open communication.

Adaptability & Flexibility - Includes the ability to build networks, work successfully in various, complex, changing, and challenging environments and with diverse people.

Self-Development & Reflection - Describes the ability to reflect on own performance and make use of feedback in order to continuously learn and improve.
Supervisory Responsibility
This position has no supervisory responsibilities.
Work Environment
The employee will be required to perform duties on a computer terminal. The employee may be exposed to shop floor conditions, i.e. noise, heat, cold, dust/dirt, etc. 
Physical Demands
The physical demands are representative of those that must be met by an employee to successfully perform the essential functions of an office work environment position.
Required Education and Experience
Associate Degree in Relevant Technical Field
2-3 Years of Relevant Experience
*LI-TS1  *LI-Onsite
WHAT WE OFFER
From Engineering to Test Laboratory; Manufacturing & Skilled Machine Operation to Sales and Marketing; Field Service to Customer Service; Quality to HR to Finance to Software Development, our team-based approach is built on inclusion, opportunity, development, social responsibility and rewards. You are afforded the chance to grow personally and professionally through challenging assignments, commitment to continuing education, exposure to a variety of projects, and international travel. Our benefits are cutting edge as we offer student loan repayment assistance, lucrative 401k program, company assisted stock purchase plan, tuition reimbursement, wellness program, onsite workout facilities & classes along with competitive salary and incentive compensation, generous paid time off programs and a full array of medical, dental and vision options. We've got the right stuff, do you? Let's find out together.
ARE YOU INTERESTED?
Then join us! We look forward to receiving your online application!

Nearest Major Market: Watertown