Director, NA Direct Material Sourcing 
LOCATION: Watertown / New York (US-NY), United States | BRAND: New York Air Brake | REQUISITION ID: 3897 | JOB GRADE: 19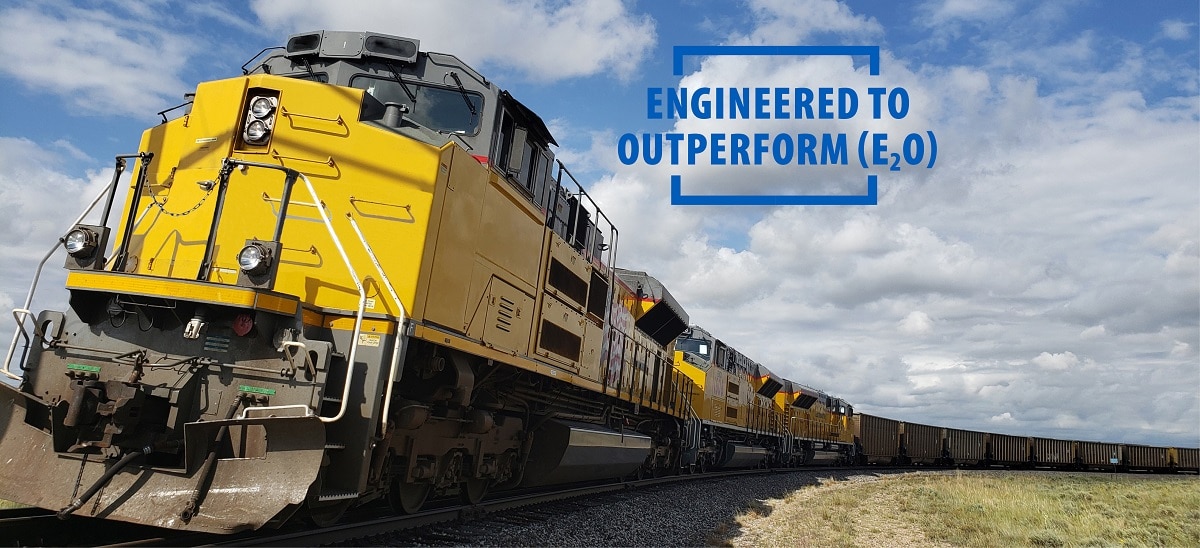 Since 1890, New York Air Brake has been an innovative leader in the heavy-haul railroad industry. As a member company of Knorr-Bremse –the world's leading manufacturer of braking systems for rail and commercial vehicles--New York Air Brake is recognized worldwide as a Center of Competence for heavy-haul freight railroad control systems. From multiple locations, we serve customers across the United States, Canada, and Mexico—reaching clear across the globe to South America, Africa, the Middle East, China, and Australia. Our talented, diverse, and dedicated teams develop innovative solutions to the challenges facing our customers. Join us in our next steps.
JOB DESCRIPTION:
Position Title: Director of N.A. Direct Material Sourcing
Position Description: The position is primarily responsible for the development and management of a strong global supply chain in support of the various business needs.  The primary emphasis includes cost competitiveness, supplier manufacturing capacity, quality systems, delivery of goods when and where needed and compliance with the various Knorr requirements. Additionally, responsible for the development and management of the global sourcing strategies to manage risk, align with global Knorr Commodity Management strategies, achieve best cost/quality/delivery and responsiveness to external supply chain factors. Liaison between Knorr Centralized Purchasing and the N.A. organization. With global responsibilities in support of the global Knorr, sourcing structures, strategies, and goals. Manage various business Integrated Management Systems (IMS) to ensure compliance with company certifications and business requirements. Ensure process structures to effectively engage the various businesses. In support of the business financial goals, develop the annual material cost management projects and goals across all businesses. Support site project management with the implementation of the planned projects. Set Purchasing priorities for the businesses. Structured communication to business leaders changing market factors such as material costs, exchange rates, geo-political risk/opportunities. Manage the annual purchasing capital budget. Manage and improve supplier payment terms. Adopt and utilize keep programs such as Supplier Early Payment Program (SEPP) and Evaluated Receipt Settlements (ERS). Manage supplier lead times. Establish long-term contract and compliance to purchase terms/conditions. Negotiation lead for key purchasing agreements, partnerships and contracts. Implement Consignment strategy and contracts. Ensure process compliance to IMS, Certifications and Knorr structures. Mentor and develop the teams and individuals. Responsible for the annual SAP standard reference price catalog. Manage the Knorr Material Purchase Index (MPI) systems. Must understand and support all Quality, Product Safety, and Health/Safety/Environmental/Energy policies. Must understand and adhere to all relevant statutory or regulatory compliance obligations. Must understand, support, and adhere to the Integrated Management System policies (IMS), procedures and instructions. Must understand and support relevant key performance indicators (KPIs), as defined in the goal tree. Telecommuting permitted. Up to 25% both international and domestic travel required. This position supervises 3 subordinates (1 – Manager of N.A. Direct Material Sourcing; 2 – Supply Chain Analysts).
Position Qualifications: This position requires a Bachelor's degree, or foreign equivalent, in Engineering, Supply Chain Management, or Procurement, Operations, or Industrial Management, or related, and 8 years of combined work experience in Strategic Sourcing, Operations, Materials Management, Commercialization, and Supply Chain Management. Additionally, a qualified applicant's experience must include the following: (1) Knowledge of global sourcing with ability to improve supplier performance and provide supply chain solution to fulfill the organization's requirements; (2) Vendor management by implementing balanced score card metrics and holding vendors accountable to agreed upon Key Performance Indicators; (3) Experience in supplier development through knowledge and negotiations of contractual agreements, such as Master Supply Agreements (MSA), Letter of Intent (LOI), Non-Disclosure Agreements (NDA's), and Terms and Conditions (T&C's); (4) Knowledge of the standard cost system, production standards, statistics reporting, and metrics performance systems including SAP, SAP Hana, MPI or other material cost systems to evaluate supplier performance; (5) Knowledge of technical know-how to evaluate supplier capacity and capability to evaluate and select suppliers as per the organizations global purchasing strategy; (6) Knowledge of Agile Project management methodology to drive team performance, profitability, and other company initiatives; and (7) Knowledge of manufacturing and costing processes to recommend on make vs buy analysis.
Position Location: New York Air Brake, LLC, 748 Starbuck Avenue, Watertown, NY 13601 and various unanticipated worksite locations.
QUALIFIED APPLICANTS:
Apply Online: https://careers.knorr-bremse.com/ and search Requisition No.  3897
WHAT WE OFFER
From Engineering to Test Laboratory; Manufacturing & Skilled Machine Operation to Sales and Marketing; Field Service to Customer Service; Quality to HR to Finance to Software Development, our team-based approach is built on inclusion, opportunity, development, social responsibility and rewards. You are afforded the chance to grow personally and professionally through challenging assignments, commitment to continuing education, exposure to a variety of projects, and international travel. Our benefits are cutting edge as we offer student loan repayment assistance, lucrative 401k program, company assisted stock purchase plan, tuition reimbursement, wellness program, onsite workout facilities & classes along with competitive salary and incentive compensation, generous paid time off programs and a full array of medical, dental and vision options. We've got the right stuff, do you? Let's find out together.
ARE YOU INTERESTED?
Then join us! We look forward to receiving your online application!
New York Air Brake LLC is an Equal Employment Opportunity (EEO) employer. It is the policy of the Company to provide equal employment opportunities to all qualified applicants without regard to race, color, religion, sex, sexual orientation, gender identity, national origin, age, protected veteran or disabled status, or genetic information.

Nearest Major Market: Watertown