Cost Reduction Engineer 
LOCATION: Watertown / New York (US-NY), United States | BRAND: New York Air Brake | REQUISITION ID: 811 |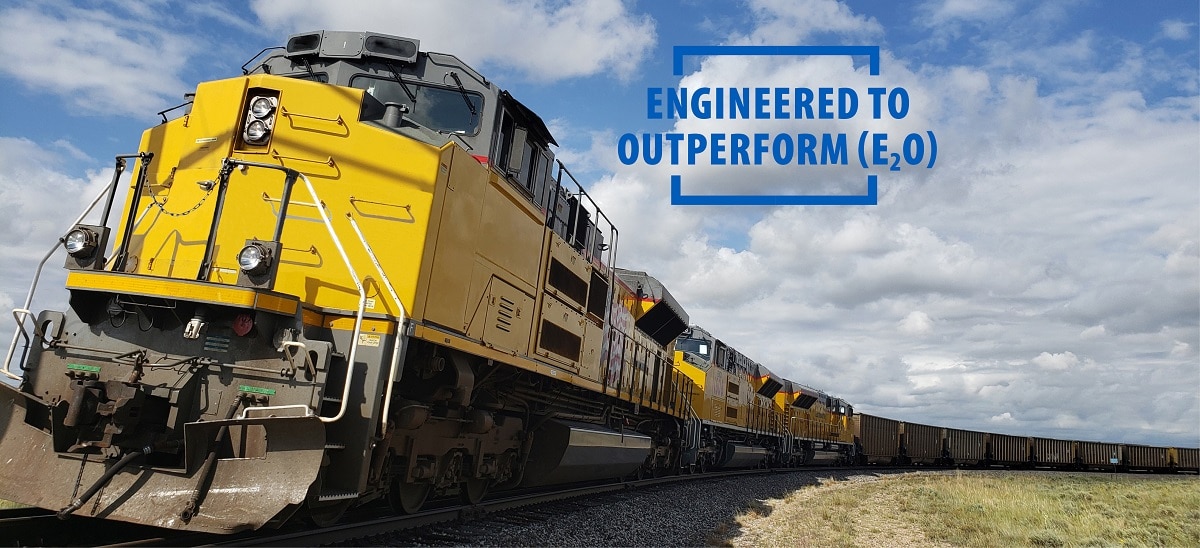 Since 1890, New York Air Brake has been an innovative leader in the heavy-haul railroad industry. As a member company of Knorr-Bremse –the world's leading manufacturer of braking systems for rail and commercial vehicles--New York Air Brake is recognized worldwide as a Center of Competence for heavy-haul freight railroad control systems. From multiple locations, we serve customers across the United States, Canada, and Mexico—reaching clear across the globe to South America, Africa, the Middle East, China, and Australia. Our talented, diverse, and dedicated teams develop innovative solutions to the challenges facing our customers. Join us in our next steps.
JOB DESCRIPTION:
The Cost Reduction Engineer contributes to value and cost optimization strategy and methods.  Analyses initial product cost structure analyses and product benchmarking. Calculates Value / Cost scenarios for different alternative production scenarios, to contribute to rational "Make-or-Buy" decisions in the development phase.  Designs and proposes cost reduction measures (design to cost, target costing, standardization, key data, etc.). Provides support for CoC projects to realize saving potential. Identifies company and industry-wide best practices. Facilitates cost optimization workshops with key suppliers. Organizes trainings and development templates and tools for value and cost optimization. Gives project-related coaching and active support, e.g., for cost structure analyses and design-to-cost workshops.
Essential Functions
Reasonable accommodations may be made to enable individuals with disabilities to perform the essential functions.
CAD drafting of components and products.

Analysis of tolerances, stress/strain, statics, dynamics, heat transfer, etc.

Active support/lead Cost Reduction Teams.

Coordinate with engineering and test lab for LSE's of AAR test requirements and product testing

Review drawings for completeness of part requirements

Provide support and feedback to SQE on supplier questions or requested deviations

Assist in PSVC review and sign off

Coordinate AB reports as required for customer communication

Must understand and support all Quality, Product Safety, and Health/Safety/Environmental/Energy policies.

Must understand and adhere to all relevant statutory or regulatory compliance obligations.

Must understand, support and adhere to the Integrated Management System policies, procedures and instructions.

Must understand and support relevant key performance indicators (KPIs), as defined in the goal tree.
Skills and Competencies
Understands 3D CAD Modeling.

Active support/lead.

Broad experience in NYAB products

Understands drafting and dimensioning per ANSI Y14.5/Y14.5M.

Understands geometric dimensioning and tolerancing.

Understands imperial and metric units of measure.

Understands engineering analysis tolerances, stress/strain, statics, dynamics, heat transfer, etc.

Understands Free Body Diagram Modeling of mechanical systems.

Proficient in Microsoft Office: Word, Excel, and PowerPoint.

Proficient in NYAB Engineering systems and processes.

Understands advanced engineering modeling.

Understands static and dynamic mechanical and pneumatic system analysis.

Understands engineering materials and manufacturing processes.

Understands FMEA.

Familiar with Advance Planning Quality Process (APQP)

Communication Skills - Comprises the ability to speak, present, write, listen and distribute information effectively and create an environment for open communication.

Analytical Thinking - Refers to collecting, analyzing and structuring information using a wide perspective in order to identify key issues and patterns as well as to drawing conclusions.

Teamwork - Means the ability to work with others and build a positive climate and trusting relationships within teams.

Adaptability & Flexibility - Includes the ability to build networks, work successfully in various, complex, changing and challenging environments and with diverse people.

Creativity & Innovation - Includes creating an atmosphere of openness and curiosity for innovations, providing and implementing inventive ideas that add value.
Supervisory Responsibility
This position has no supervisory responsibilities.
Required Education and Experience
Bachelor's Degree in Mechanical Engineering
3-5 Years of Relevant Experience
#LI-Onsite
WHAT WE OFFER
From Engineering to Test Laboratory; Manufacturing & Skilled Machine Operation to Sales and Marketing; Field Service to Customer Service; Quality to HR to Finance to Software Development, our team-based approach is built on inclusion, opportunity, development, social responsibility and rewards. You are afforded the chance to grow personally and professionally through challenging assignments, commitment to continuing education, exposure to a variety of projects, and international travel. Our benefits are cutting edge as we offer student loan repayment assistance, lucrative 401k program, company assisted stock purchase plan, tuition reimbursement, wellness program, onsite workout facilities & classes along with competitive salary and incentive compensation, generous paid time off programs and a full array of medical, dental and vision options. We've got the right stuff, do you? Let's find out together.
ARE YOU INTERESTED?
Then join us! We look forward to receiving your online application!

Nearest Major Market: Watertown