Business Planning Manager 
LOCATION: Watertown / New York (US-NY), United States | BRAND: New York Air Brake | REQUISITION ID: 3714 | JOB GRADE: 16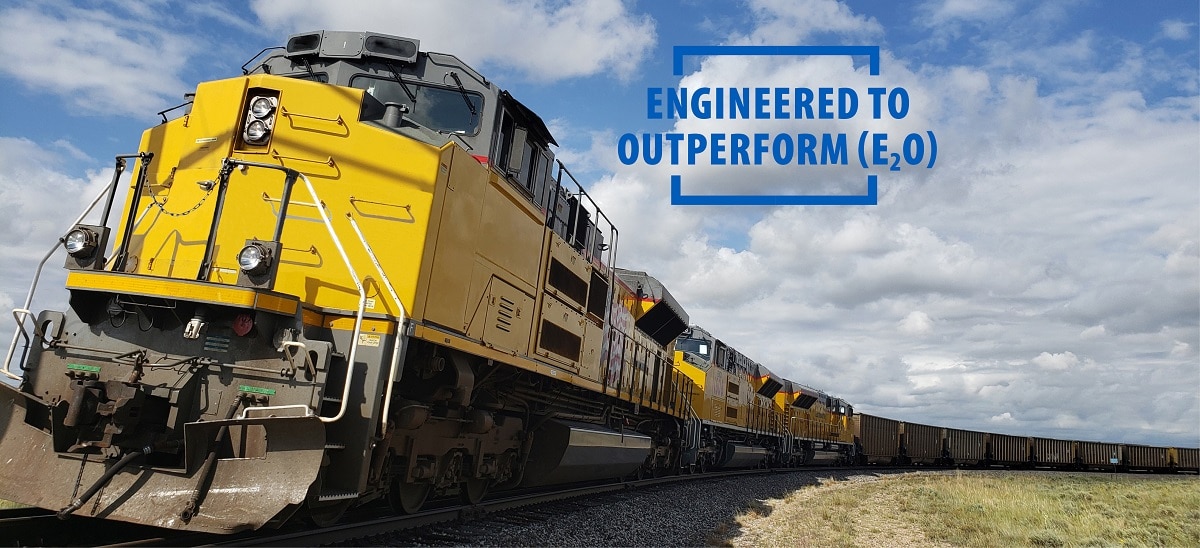 Since 1890, New York Air Brake has been an innovative leader in the heavy-haul railroad industry. As a member company of Knorr-Bremse –the world's leading manufacturer of braking systems for rail and commercial vehicles--New York Air Brake is recognized worldwide as a Center of Competence for heavy-haul freight railroad control systems. From multiple locations, we serve customers across the United States, Canada, and Mexico—reaching clear across the globe to South America, Africa, the Middle East, China, and Australia. Our talented, diverse, and dedicated teams develop innovative solutions to the challenges facing our customers. Join us in our next steps.
JOB DESCRIPTION:
Summary/Objective
The Business Planning Manager will work with the Knorr Bremse North America Rail Freight and Transit business units to coordinate business planning activities, including Strategic Planning (STRAP) and Midterm Operational Planning (MOP). Support the Product Line Managers with financial analysis and product portfolio coordination. Support M&A activity through research and financial analysis.
Essential Functions
Reasonable accommodations may be made to enable individuals with disabilities to perform essential functions.
The Business Planning Manager will work with the business units to develop bottoms up planning and operating budgets for both Midterm Operations Planning (MOP) and Strategic Planning (STRAP). Responsible for coordinating and aggregating data at a regional level, including details from the transit business unit.

Lead reviews with the Strategic Leadership Team (SLT), obtain approvals, and coordinate all submissions to parent company Knorr Bremse (KB) to meet defined deadlines.

Support reconciliation for all MOP and STRAP planning.

Plan and facilitate workshops for all product groups to prepare STRAP data; populate KB templates; coordinate data with Sales within Freight BU.

Provide STRAP support to KB Brazil

Analyze changes and progression of STRAP and MOP from previous submissions and support to explain the changes

Support Audits as needed related to the STRAP process.

Governance of PLUPS (worldwide project database for planning upcoming projects). Responsible for data integrity - parts lists, cost information, alignment of delivery dates, actual orders vs. plan, etc. Act as the key user for PLUPS, and provide training to other users as needed.

Use external railroad data sources such as FTR, RTI, ARCI, APTA, economic indicators, and internal market models, Fleet information Tool (FIT), etc. to gather and analyze market data for business planning purposes

Product Costing/Pricing analysis for Product Line Managers and other stakeholders as necessary.

Coordinate preparation and support any data gathering for monthly product reviews done by Product Line Managers 

Prepare business reports/presentations as needed.

Support market research and financial modeling for M&A activity.
Skills and Competencies
Technical Capacity

Data analytics – Ability to organize and present data as meaningful information

High-level understanding of core business processes – Sales and Marketing, Operations, and Engineering

Expert-level MS Excel and PowerPoint

Experience working with large volumes of data from ERP systems, preferably SAP

Analytical Thinking

Ability to work in a cross-functional team

Effective communication skills in a multifunctional, demanding environment

Customer Orientation

Adaptability
Supervisory Responsibility
This position has no supervisory responsibilities.
Work Environment
The employee will be required to perform duties on a computer terminal. The employee may be exposed to shop floor conditions, i.e., noise, heat, cold, dust/dirt, etc. 
Physical Demand
The physical demands are representative of those that must be met by an employee to successfully perform the essential functions of an office work environment position.
Required Education and Experience
Bachelor's degree in the relevant field, Business Administration preferred
5+ years of directly relevant experience
Preferred Education and Experience
Master of Business Administration
10+ years of relevant experience
High Level understanding of Railroad business
WHAT WE OFFER
From Engineering to Test Laboratory; Manufacturing & Skilled Machine Operation to Sales and Marketing; Field Service to Customer Service; Quality to HR to Finance to Software Development, our team-based approach is built on inclusion, opportunity, development, social responsibility and rewards. You are afforded the chance to grow personally and professionally through challenging assignments, commitment to continuing education, exposure to a variety of projects, and international travel. Our benefits are cutting edge as we offer student loan repayment assistance, lucrative 401k program, company assisted stock purchase plan, tuition reimbursement, wellness program, onsite workout facilities & classes along with competitive salary and incentive compensation, generous paid time off programs and a full array of medical, dental and vision options. We've got the right stuff, do you? Let's find out together.
ARE YOU INTERESTED?
Then join us! We look forward to receiving your online application!
New York Air Brake LLC is an Equal Employment Opportunity (EEO) employer. It is the policy of the Company to provide equal employment opportunities to all qualified applicants without regard to race, color, religion, sex, sexual orientation, gender identity, national origin, age, protected veteran or disabled status, or genetic information.

Nearest Major Market: Watertown