Maintenance Specialist 
LOCATION: Springfield / Missouri (US-MO), United States | BRAND: New York Air Brake | REQUISITION ID: 4909 | JOB GRADE: 10  | ON-SITE/REMOTE: On-site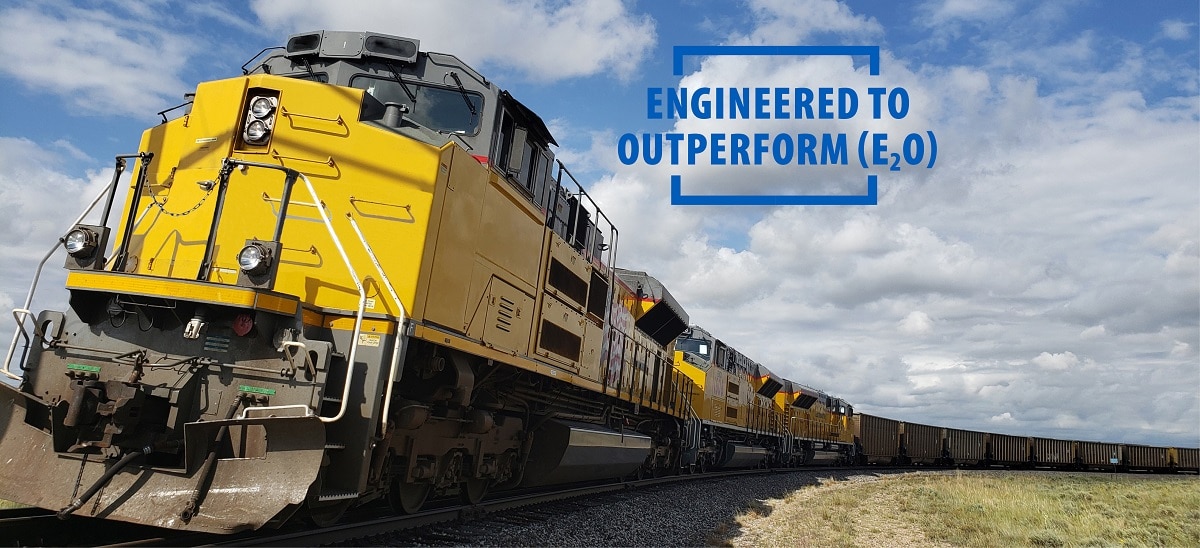 Since 1890, New York Air Brake has been an innovative leader in the heavy-haul railroad industry. As a member company of Knorr-Bremse –the world's leading manufacturer of braking systems for rail and commercial vehicles--New York Air Brake is recognized worldwide as a Center of Competence for heavy-haul freight railroad control systems. From multiple locations, we serve customers across the United States, Canada, and Mexico—reaching clear across the globe to South America, Africa, the Middle East, China, and Australia. Our talented, diverse, and dedicated teams develop innovative solutions to the challenges facing our customers. Join us in our next steps.
JOB DESCRIPTION:
Position Title
Maintenance Specialist
Reports to
Production Manager

Essential Functions
Reasonable accommodations may be made to enable individuals with disabilities to perform the essential functions.
1. Tracks all needed maintenance on equipment and building and schedules accordingly.
2. Coordinates with Operations Manager, Business Stream Manager, and all other management and lead persons to complete maintenance and repairs on machinery and equipment, to minimize       
    down time and production interruptions.
3. Keeps Operations Manager and Production Manager(s) informed on daily activities and discusses projects as needed. Obtains priorities.
4. Oversees all projects concerning equipment and building.
5. Is available for all Kaizen activities to make changes to the building and equipment as new layouts are implemented.
6. Orders maintenance supplies as needed through the SRM system.
7. Works to minimize outside labor by completing all necessary maintenance possible, with inside labor.
8. Assists with training and supervision of others.
9. Perform hazardous waste management duties as necessary. Annual Hazardous waste management will be completed. Department of Transportation Hazardous Materials Ground Shipper will be        completed every three (3) years.
10. Quality, Product Safety, and Health/Safety/Environmental/Energy policies.
11. Must understand and adhere to all relevant statutory or regulatory compliance obligations.
12. Must understand, support and adhere to the Integrated Management System policies, procedures and instructions.
13. Must understand and support relevant key performance indicators (KPIs), as defined in the goal tree.

Skills and Competencies
1. Technical Capacity
    •   Knowledge/understanding of blue prints, property descriptions.
    • Knowledge of generally accepted best practices and theory.
    • Knowledge of electrical, plumbing and mechanical repairs.
    • Good mechanical skills.
    • Basic knowledge of quantitative methods/statistical procedures and graphic skills.
2. Communication Proficiency
3. Organization Skills
4. Time Management

Supervisory Responsibility
This position has no supervisory responsibilities.

Work Environment
The employee will be exposed to shop floor conditions, i.e. noise, heat, cold, dust/dirt etc. The employee is regularly required to stand, walk, sit, use hands to finger, handle, or feel objects, tools and reach with hands and arms. The employee must occasionally lift or move up to 50 pounds.
Physical Demands
The physical demands described here are representative of those that must be met by an employee to successfully perform the essential functions of this job.
While performing the duties of this job, the employee is regularly required to talk or hear. The employee frequently is required to stand; walk; use hands to finger, handle or feel; and reach with hands and arms.

Required Education and Experience
1. High school diploma or equivalent
2. Three to Five years of experience in building and equipment maintenance or related capacity
Additional Eligibility Qualifications
 • All requirements are subject to possible modification to reasonably accommodate individuals with disabilities.
 • This job description in no way states or implies that these are the only duties to be performed by the employee occupying this position. Employees will be required to follow any other job-related     
    instructions and to perform any other job-related duties requested by their supervisor.
 • This document does not create an employment contract, implied or otherwise, other than an "at will" employment relationship.
WHAT WE OFFER
From Engineering to Test Laboratory; Manufacturing & Skilled Machine Operation to Sales and Marketing; Field Service to Customer Service; Quality to HR to Finance to Software Development, our team-based approach is built on inclusion, opportunity, development, social responsibility and rewards. You are afforded the chance to grow personally and professionally through challenging assignments, commitment to continuing education, exposure to a variety of projects, and international travel. Our benefits are cutting edge as we offer student loan repayment assistance, lucrative 401k program, company assisted stock purchase plan, tuition reimbursement, wellness program where you can earn up to $1000 every year, competitive salary and incentive compensation, generous paid time off programs and a full array of medical, dental and vision options. We've got the right stuff, do you? Let's find out together.
ARE YOU INTERESTED?
Then join us! We look forward to receiving your online application!
New York Air Brake LLC is an Equal Employment Opportunity (EEO) employer. It is the policy of the Company to provide equal employment opportunities to all qualified applicants without regard to race, color, religion, sex, sexual orientation, gender identity, national origin, age, protected veteran or disabled status, or genetic information.

Nearest Major Market: Springfield