Human Resources Generalist 
LOCATION: Springfield / Missouri (US-MO), United States | BRAND: New York Air Brake | REQUISITION ID: 3326 | JOB GRADE: 15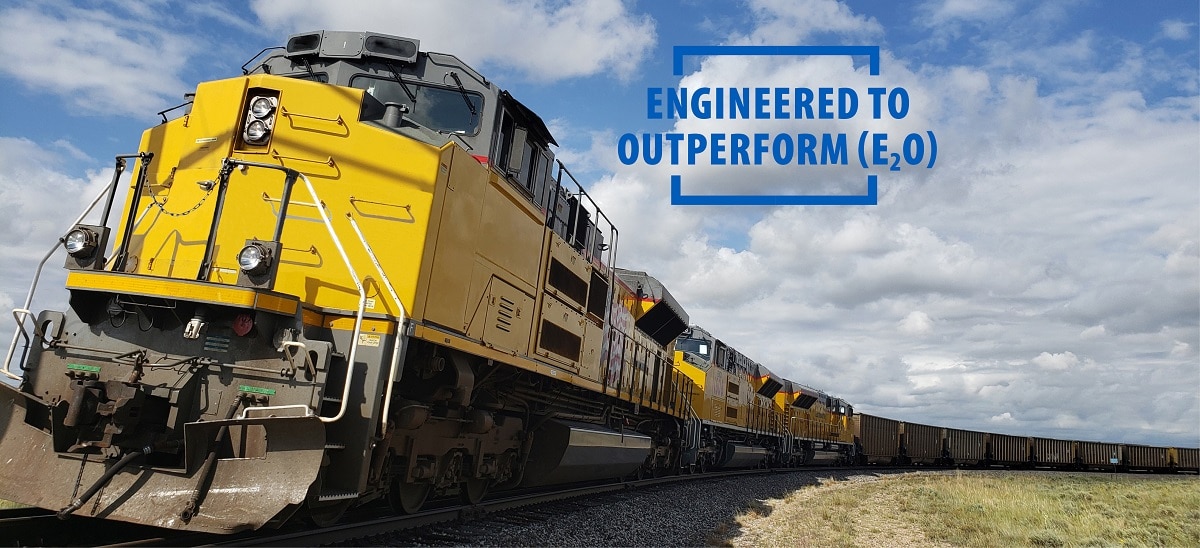 Since 1890, New York Air Brake has been an innovative leader in the heavy-haul railroad industry. As a member company of Knorr-Bremse –the world's leading manufacturer of braking systems for rail and commercial vehicles--New York Air Brake is recognized worldwide as a Center of Competence for heavy-haul freight railroad control systems. From multiple locations, we serve customers across the United States, Canada, and Mexico—reaching clear across the globe to South America, Africa, the Middle East, China, and Australia. Our talented, diverse, and dedicated teams develop innovative solutions to the challenges facing our customers. Join us in our next steps.
JOB DESCRIPTION:
Snyder Equipment is proud to be part of the New York Air Brake family of companies.  Our 27,000 square feet headquarters in Nixa, Missouri, manufactures fueling systems, support equipment for railyards and wayside operations, and various onboard locomotive equipment. All of Snyder's remanufacturing operations also take place on the Nixa Campus.
The Human Resources Generalist will coordinate and administer HR programs at the facility. This individual will be responsible for employee relations and engagement initiatives and assist in retention strategies for the site.
Essential Functions
Reasonable accommodations may be made to enable individuals with disabilities to perform essential functions.
Responds to questions by managers and employees to ensure accurate interpretation and fair application of company policies and procedures.

Address questions on benefit programs, payroll, and paid time off.

Administer company training, new hire onboarding, and orientation.

Benefit Administration:  Assist new employees with enrollment, facilitate open enrollment information sessions, and assist employees with the annual open enrollment system. Answer benefits-related questions as needed.  

General knowledge of leave of absence management to include FMLA, ADA, disability, and workers' compensation. Provide information connecting them to the leave administrator, The Hartford.

Facilitates and participates in employee corrective action meetings to resolve concerns/issues effectively. Conducts incident investigations. Documents issues and prepares warning tickets if applicable.

Implements personnel policies and procedures. 

Partners with managers and supervisors to complete production employee performance management and assist with the review cycle as needed.

Assist with Wellness program enrollment, communication, and inquiries

Coordinate site events and activities while promoting volunteerism initiatives.  

Maintain communication outlets throughout the site.
Must comply with quality, product safety, and HSE rules and regulations. Be energy conscious, if applicable

Must understand and support all Quality, Product Safety, and Health/Safety/Environmental/Energy policies.

Must understand and adhere to all relevant statutory or regulatory compliance obligations.

Must understand, support, and adhere to the Integrated Management System policies, procedures, and instructions.

Must understand and support relevant key performance indicators (KPIs), as defined in the goal tree.
Skills and Competencies
Technical Capacity

Knowledge of HR principles, techniques, and procedures.

Knowledge of laws and regulations relating to human resources

Knowledge of HRIS and Benefits Administration systems

Must have excellent interpersonal skills, facilitation, and presentation skills

Must be comfortable performing multifaceted projects in conjunction with day-to-day activities

Must be able to analyze data and problem solve

Ability to conduct thorough incident investigations

Teamwork and influencing skills

Analytical thinking

Managing, Improving Processes

Communication skills
Supervisory Responsibility

This position has no supervisory responsibilities.
Work Environment

The employee will be required to perform duties on a computer terminal. The employee may be exposed to shop floor conditions, i.e., noise, heat, cold, dust/dirt, etc. 
Physical Demands

The physical demands are representative of those that must be met by an employee to successfully perform the essential functions of an office work environment position.
Required Education and Experience
Minimum Associates Degree (HR, Industrial Relations, Business, or Applicable Field), plus four years of HR experience
Bachelor's Degree (HR, Industrial Relations, Business, or Applicable Field), plus two years of HR experience preferred.
PHR Certification is preferred
WHAT WE OFFER
From Engineering to Test Laboratory; Manufacturing & Skilled Machine Operation to Sales and Marketing; Field Service to Customer Service; Quality to HR to Finance to Software Development, our team-based approach is built on inclusion, opportunity, development, social responsibility and rewards. You are afforded the chance to grow personally and professionally through challenging assignments, commitment to continuing education, exposure to a variety of projects, and international travel. Our benefits are cutting edge as we offer student loan repayment assistance, lucrative 401k program, company assisted stock purchase plan, tuition reimbursement, wellness program, onsite workout facilities & classes along with competitive salary and incentive compensation, generous paid time off programs and a full array of medical, dental and vision options. We've got the right stuff, do you? Let's find out together.
ARE YOU INTERESTED?
Then join us! We look forward to receiving your online application!
New York Air Brake LLC is an Equal Employment Opportunity (EEO) employer. It is the policy of the Company to provide equal employment opportunities to all qualified applicants without regard to race, color, religion, sex, sexual orientation, gender identity, national origin, age, protected veteran or disabled status, or genetic information.

Nearest Major Market: Springfield