Global Client Services IT Analyst 1 
LOCATION: Springfield / Missouri (US-MO), United States | BRAND: New York Air Brake | REQUISITION ID: 3672 | JOB GRADE: 14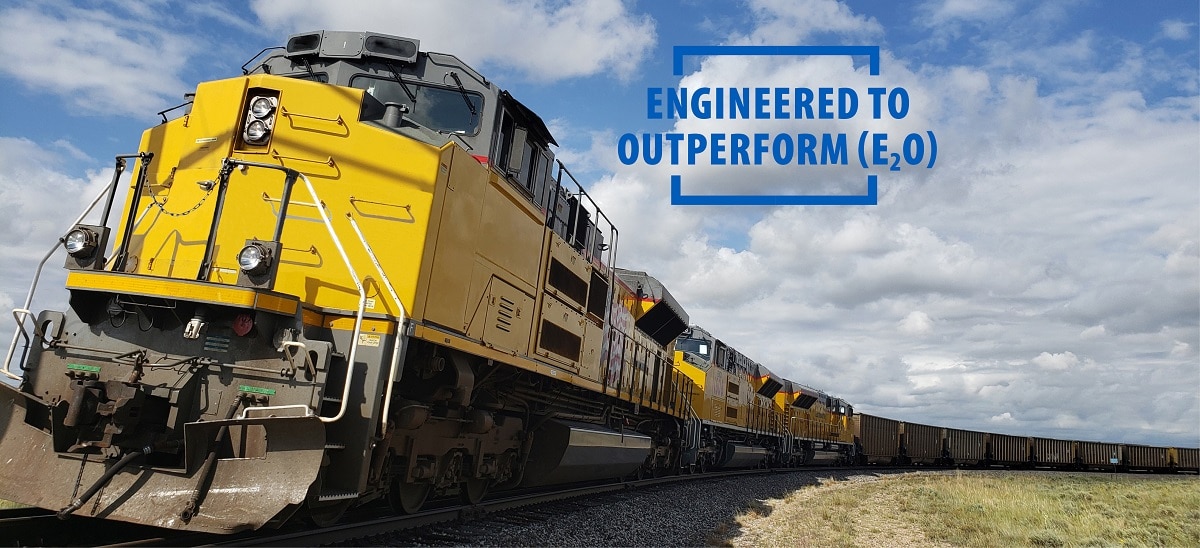 Since 1890, New York Air Brake has been an innovative leader in the heavy-haul railroad industry. As a member company of Knorr-Bremse –the world's leading manufacturer of braking systems for rail and commercial vehicles--New York Air Brake is recognized worldwide as a Center of Competence for heavy-haul freight railroad control systems. From multiple locations, we serve customers across the United States, Canada, and Mexico—reaching clear across the globe to South America, Africa, the Middle East, China, and Australia. Our talented, diverse, and dedicated teams develop innovative solutions to the challenges facing our customers. Join us in our next steps.
JOB DESCRIPTION:
Reports to
Global Client Services Supervisor
Summary/Objective                                              
The GCS Analyst's role is to support the company's operation by assisting employees with the installation, configuration, and operation of their computer or mobile device equipment, e.g. desktop, laptop, tablet, smart phone, etc. and with integrating PC systems into local-area and wide-area networks.   Ensure the integrity and security of the in-house voice, data, and video equipment and its associated network connections.  Consult with various hardware, software, and telecom vendors for service needs.  Apply proven communication, analytical, project management, relationship management, and problem-solving skills to help maximize the benefit of IT system investments and to assist in the support of mobile, cloud, social media and security trends within the business.
Essential Functions
Reasonable accommodations may be made to enable individuals with disabilities to perform the essential functions.
Install, configure, test, maintain, monitor, and troubleshoot employee workstation hardware, networked peripheral devices, and networking hardware products.

Troubleshoot associated employee workstation software and networking software products.                   

Support telecommunications infrastructure and its associated software, including Microsoft Teams, compatible VOIP phones, and Polycom video conferencing systems.

Deploy regional IT security initiatives and operations designed to enhance IT security and protect intellectual property in the sites, by working closely with Regional RSC Manager and security team.

Help identify any non-standard IT practices and realign to corporate policies like technology standardization.                      

Support and manage the growing volume and variety of consumer-oriented devices, e.g. iPhone, iPad and Android.

Being able to develop project plans for Merger and Acquisition IT infrastructure active or for new Local or Regional software requests.                     

Perform cost-benefit and return on investment analyses for proposed systems to aid management in making implementation decisions.

Conduct research on software and hardware products to justify recommendations and to support purchasing efforts.

Must understand and support all Quality, Product Safety, and Health/Safety/Environmental/Energy policies.

Must understand and adhere to all relevant statutory or regulatory compliance obligations.

Must understand, support and adhere to the Integrated Management System policies, procedures and instructions.

Must understand and support relevant key performance indicators (KPIs), as defined in the goal tree.
Skills and Competencies
Technical Capacity

Exceptional knowledge of computer hardware, including desktops, laptops, Tablets, Smart Phones, PC components, and peripherals.

Experience with core software applications, including but not limited to Microsoft Office 365 (Word, Excel, Power Point, Outlook), Microsoft Windows 10 and 11, Microsoft Teams, Visio, Microsoft Project, Adobe, and Microsoft Defender.

Working knowledge of network and PC operating systems.

Working knowledge of current network hardware, protocols, and standards.

Basic knowledge of Information Security principles.

Problem-solving and analytical Thinking

Communication Skills                        
Supervisory Responsibility
This position has no supervisory responsibilities.
Work Environment
The employee will be required to perform duties on a computer terminal. The employee may be exposed to shop floor conditions, i.e. noise, heat, cold, dust/dirt etc. 
Physical Demands
The physical demands are representative of those that must be met by an employee to successfully perform the essential functions of an office work environment position.
Required Education and Experience
Bachelor's Degree, Computer Science, Information Science, Management Information Systems                    

0-2+ years of Relevant Experience     
Training/Certifications: Various technology certifications desired                
Additional Eligibility Qualifications
All requirements are subject to possible modification to reasonably accommodate individuals with disabilities.

This job description in no way states or implies that these are the only duties to be performed by the employee occupying this position.  Employees will be required to follow any other job-related instructions and to perform any other job-related duties requested by their supervisor.

This document does not create an employment contract, implied or otherwise, other than an "at will" employment relationship.
#LI-SA1
WHAT WE OFFER
From Engineering to Test Laboratory; Manufacturing & Skilled Machine Operation to Sales and Marketing; Field Service to Customer Service; Quality to HR to Finance to Software Development, our team-based approach is built on inclusion, opportunity, development, social responsibility and rewards. You are afforded the chance to grow personally and professionally through challenging assignments, commitment to continuing education, exposure to a variety of projects, and international travel. Our benefits are cutting edge as we offer student loan repayment assistance, lucrative 401k program, company assisted stock purchase plan, tuition reimbursement, wellness program, onsite workout facilities & classes along with competitive salary and incentive compensation, generous paid time off programs and a full array of medical, dental and vision options. We've got the right stuff, do you? Let's find out together.
ARE YOU INTERESTED?
Then join us! We look forward to receiving your online application!
New York Air Brake LLC is an Equal Employment Opportunity (EEO) employer. It is the policy of the Company to provide equal employment opportunities to all qualified applicants without regard to race, color, religion, sex, sexual orientation, gender identity, national origin, age, protected veteran or disabled status, or genetic information.

Nearest Major Market: Springfield