Senior Quality Systems Professional 
LOCATION: Salisbury / North Carolina (US-NC), United States | BRAND: New York Air Brake | REQUISITION ID: 1136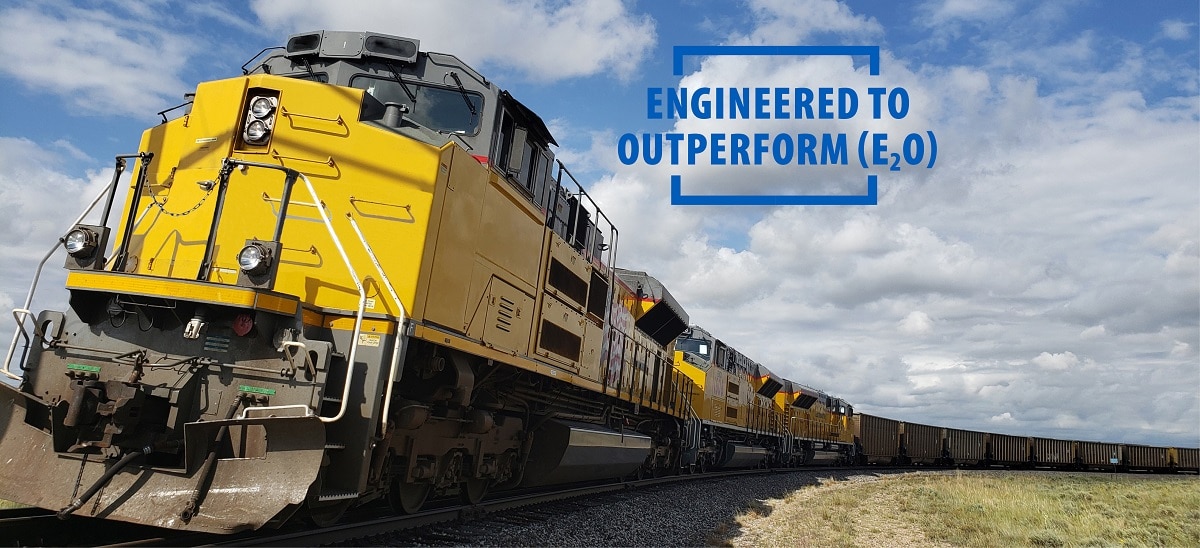 Since 1890, New York Air Brake has been an innovative leader in the heavy-haul railroad industry. As a member company of Knorr-Bremse –the world's leading manufacturer of braking systems for rail and commercial vehicles--New York Air Brake is recognized worldwide as a Center of Competence for heavy-haul freight railroad control systems. From multiple locations, we serve customers across the United States, Canada, and Mexico—reaching clear across the globe to South America, Africa, the Middle East, China, and Australia. Our talented, diverse, and dedicated teams develop innovative solutions to the challenges facing our customers. Join us in our next steps.
JOB DESCRIPTION:
The Senior Quality and Systems specialist supports management of the Integrated Management System.  This includes ensuring compliance to corporate, local, customer and industry standards/requirements.  Maintains the NYAB audit schedule for all sites and ensures audits are conducted per schedule.  Conducts audit per schedule.  Audit types include system, process and/or project style audits.  Corrective and/or improvement actions identified during audits are followed-up and verified for closure. Maintains document control for various management system documents, forms, tools, and processes changes/approvals to those documents.  Works alongside process owners and ensures process reviews are conducted for process sustainability. 
Essential Functions
Reasonable accommodations may be made to enable individuals with disabilities to perform the essential functions.
Developing and implementing processes, procedures and instruction to sustain and improve the Integrated Management System.

Supporting Top Management in the development and implementation of quality/HSE/energy systems strategies and objectives compliant with the standards referenced in the NYAB Integrated Management Systems Manual.

Identifying and solving product and process problems.

Supporting various operational/manufacturing groups and suppliers in resolving and preventing quality/HSE/energy issues.

Performing quality engineering/HSE analysis and responses for corrective/preventive actions.

Working with suppliers, manufacturing, engineering, and other functional areas to assist and verify the implementation and effectiveness of the corrective/preventive actions taken for nonconformance.

Conducting audits and assessments of internal processes and suppliers manufacturing sites.

Supporting an operating budget for the Integrated Management System.

Participate and support external audits (corporate or regulatory agencies).  Correspond with these agencies regarding compliance issues, as needed.

Management of multi-site-NYAB--Quality and HSE/Energy systems.

Lead change management through lean quality KBS programs and projects driving for overall quality organizational efficiencies.

Quality/HSE Management review-maintain and communicate corporate quality related metrics to ensure visibility and understanding of current state of product quality and quality/HSE systems.

Challenge established methods in a constructive manner.

Must understand and support all Quality, Product Safety, and Health/Safety/Environmental/Energy policies.

Must understand and adhere to all relevant statutory or regulatory compliance obligations.

Must understand, support and adhere to the Integrated Management System policies, procedures and instructions.

Must understand and support relevant key performance indicators (KPIs), as defined in the goal tree.
Skills and Competencies
Must be familiar with all aspects and elements of international management system standards including but not limited to management responsibility, resource management, product realization and measurement, analysis and improvement processes.

Has knowledge on aspects of quality assurance techniques such as:  inspection methods, statistical sampling plans, gauging and test methods concepts, validation, and statistical process control.

Demonstrates technical expertise in Quality Engineering methodology and HSE topics.

Demonstrates ownership and accountability for the integrity of Integrated Management.

Able to work independently and consider options for completing work .

Has excellent communication skills (both oral and written), and ability to work with employees at all levels of the organization.

Able to make independent decisions and successful track record of influencing key stakeholders.

Has strong interpersonal and communication skills; confident and capable in a customer facing role.

Demonstrates proactive and strategic thinking.

Has the ability to self-motivate to a high level of productivity.

Leading Others - Means to give direction, motivate, manage and reward performance, provide constructive feedback and foster individual professional development.

Teamwork - Means the ability to work with others and build a positive climate and trusting relationships within teams.

Strategy & Vision - Describes the ability to develop strategies aligned to the organization's vision, putting them into action and taking a big picture view, considering future influences.

Self-Development & Reflection - Describes the ability to reflect on own performance and make use of feedback in order to continuously learn and improve.

Managing & Improving Processes - Describes the ability to plan, prioritize, monitor and improve work processes and allocate resources.
Supervisory Responsibility
This position has no supervisory responsibilities.
Work Environment
The employee will be required to perform duties on a computer terminal. The employee may be exposed to shop floor conditions, i.e. noise, heat, cold, dust/dirt etc. 
Physical Demands
The physical demands are representative of those that must be met by an employee to successfully perform the essential functions of an office work environment position.
Required Education and Experience
Bachelor's Degree
8+ Years of Relevant Experience
Proficient in Industry Standards such as AAR, ISO 14001, ISO 18000, ISO 22163, ISO 45001, ISO 50001 and ISO 9001
Preferred Education and Experience
Business Management Degree Preferred
CQA, Six Sigma Green Belt, CMQ/OE
WHAT WE OFFER
From Engineering to Test Laboratory; Manufacturing & Skilled Machine Operation to Sales and Marketing; Field Service to Customer Service; Quality to HR to Finance to Software Development, our team-based approach is built on inclusion, opportunity, development, social responsibility and rewards. You are afforded the chance to grow personally and professionally through challenging assignments, commitment to continuing education, exposure to a variety of projects, and international travel. Our benefits are cutting edge as we offer student loan repayment assistance, lucrative 401k program, company assisted stock purchase plan, tuition reimbursement, wellness program, onsite workout facilities & classes along with competitive salary and incentive compensation, generous paid time off programs and a full array of medical, dental and vision options. We've got the right stuff, do you? Let's find out together.
ARE YOU INTERESTED?
Then join us! We look forward to receiving your online application!

Nearest Major Market: Charlotte