Quality Engineer 
LOCATION: Riverside / Missouri (US-MO), United States | BRAND: New York Air Brake | REQUISITION ID: 1039 |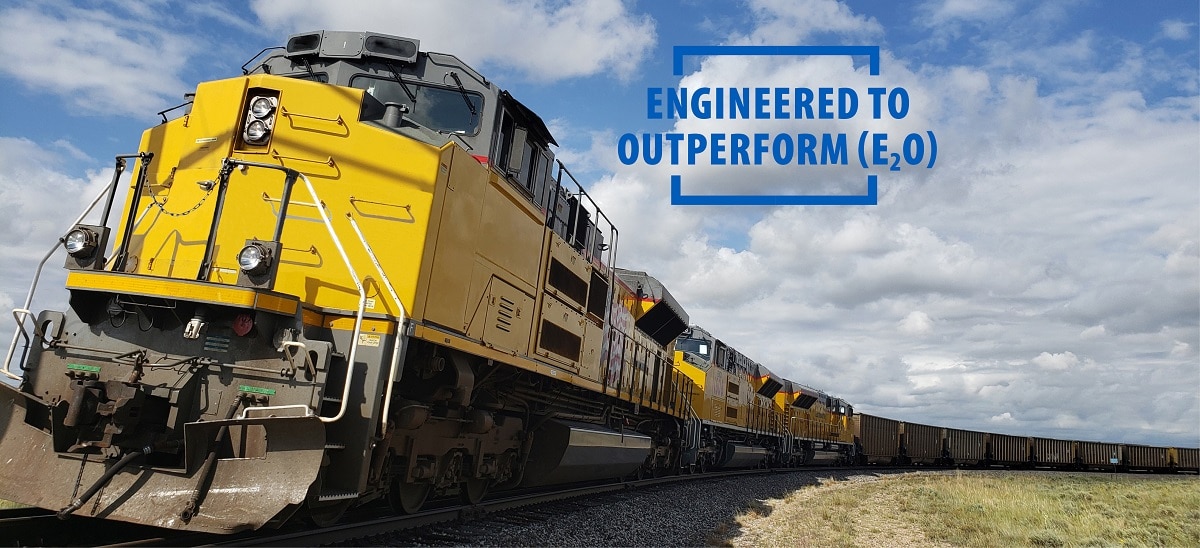 Our team chooses excellence and passion every day. We pursue highly reliable solutions to transport our customers into a more efficient, sustainable future of rail. We are leaders in our field and our teams are comprised of people who see challenges as opportunities for collaboration and technological advancement. If you are someone who doesn't understand the meaning of the word impossible, you will fit right in.
JOB DESCRIPTION:
We are seeking an experienced Quality Engineer to ensure our products and services are at the highest quality. Our Quality engineers problem-solve and communicate possible solutions to improve the quality of a range of products. They also must work with a wide range of staff members to discuss improvements and ways to implement changes. Specific quality engineer responsibilities may include tasks like:
Essential Functions
Reasonable accommodations may be made to enable individuals with disabilities to perform the essential functions.
Review and approval of Engineering drawings for implementation.

Responsibility for Suppliers of medium complexity Commodities (SQE) or medium complexity Assembly Cells (PQE).

Understands Product / KIP performance, calculation, and reporting.

Participate in New Product Launch activities to ensure the effective transfer of the Engineering intent as shown in supporting engineering documents is realized in supplier and internal processes at the required high level of quality.

Use advanced quality statistical / 6 Sigma tools (Six Sigma, SPC, DOE) for defining root causes and implementing effective fact-based corrective actions.

Effectively use company provided IT tools such as SAP, Eibner/Cadim, Excel, PowerPoint, Minitab in the performance of Quality Engineering, and the reporting to management of Product / KPI Performance.

Evaluation of independent test results and reports, including Engineering test plans, test reports, and third-party material and failure analysis reports.

Perform customer visits as required.

Lead in Non-Conforming material review, MRB, on-hold material and Containment of defects and lead or manage corrective actions.

Drive Failure Mode and Effects Analysis activities for both Process and Design FMEA's.

Develop effective quality control and associated risk management plans.

Conducts routine audits and/or surveys to determine acceptability of quality controls.

Monitors experimental / pilot product runs.

Lead / complete capability and gage R&R studies as directed.

Must understand and support all Quality, Product Safety, and Health/Safety/Environmental/Energy policies.

Must understand and adhere to all relevant statutory or regulatory compliance obligations.

Must understand, support and adhere to the Integrated Management System policies, procedures and instructions.

Must understand and support relevant key performance indicators (KPIs), as defined in the goal tree.
Skills and Competencies
Has the ability to develop and implement Quality standards.

Is proactive and strategic thinking.

Has strong interpersonal and communication skills; confident to face customer or supplier.

Has the ability to influence others.

Has organizational skills.

Understands KPS or lean behaviors and able to apply these to processes.

Experienced with APQP and relevant Quality control tools and processes, including knowledge of or education in Quality Engineering, design control, and verification and validation tools and methodologies.

Independently analyze and trend data, formulate and implement corrective actions to improve products, processes, and systems.

Experienced in Advanced Math, MS Word, Excel, PowerPoint, and Minitab.

Understands PFMEA (Process Failure Modes and Effects Analysis).

Has intermediate to advanced problem-solving skills.

Experienced in Metallurgy/Materials Testing and inspection/measuring machines and tools (ex. CMM, micrometers, calipers, gauges).
Required Education and Experience
Bachelor's Degree in Mechanical, Electrical, or other related Engineering

3-5 Years of Relevant Experience
Preferred Education and Experience
Maintain Certification of CEU Credits, i.e. Green Belt*LI-TS1
WHAT WE OFFER
From Engineering to Test Laboratory; Manufacturing & Skilled Machine Operation to Sales and Marketing; Field Service to Customer Service; Quality to HR to Finance to Software Development, our team-based approach is built on inclusion, opportunity, development, social responsibility and rewards. You are afforded the chance to grow personally and professionally through challenging assignments, commitment to continuing education, exposure to a variety of projects, and international travel. Our benefits are cutting edge as we offer student loan repayment assistance, lucrative 401k program, company assisted stock purchase plan, tuition reimbursement, wellness program, onsite workout facilities & classes along with competitive salary and incentive compensation, generous paid time off programs and a full array of medical, dental and vision options. We've got the right stuff, do you? Let's find out together.
ARE YOU INTERESTED?
Then join us! We look forward to receiving your online application!

Nearest Major Market: Kansas City