Paintline Worker 
LOCATION: Hanover / Pennsylvania (US-PA), United States | BRAND: Sheppard | REQUISITION ID: 2972 | JOB GRADE: 09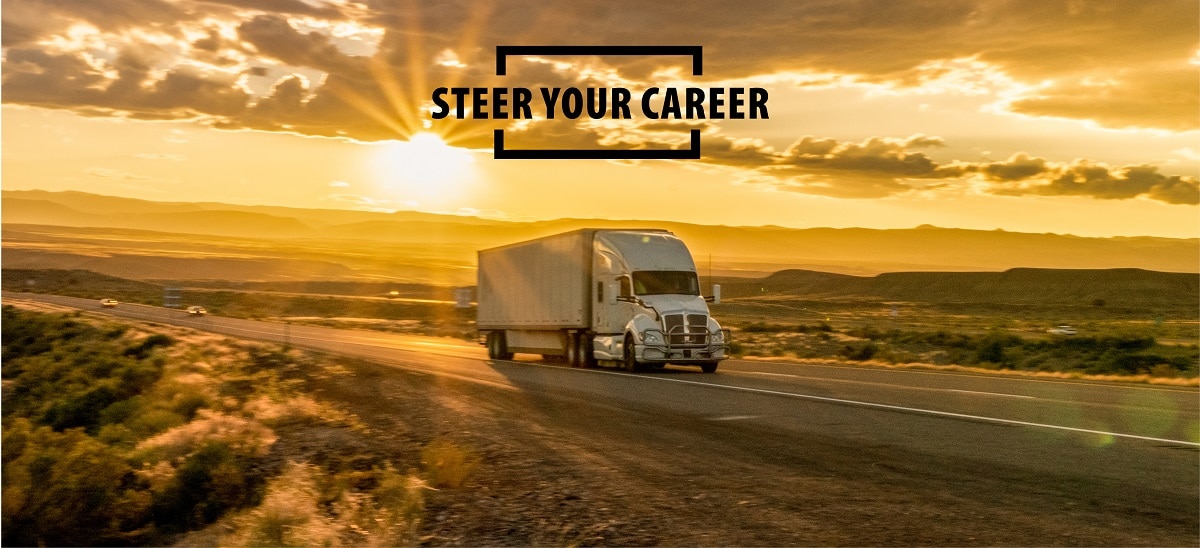 Founded in 1937, R.H. Sheppard Co. Inc. has a rich history of innovative design and American manufacturing excellence. Headquartered in Hanover, Pa., our dedicated team of over 700 employees supply components for the trucking and transportation industry worldwide. We are a wholly-owned subsidiary of Bendix Commercial Vehicle Systems LLC and a proud member of Knorr-Bremse.
Whatever your career path – whether it's product innovation through engineering, working directly with our customers, manufacturing quality products or supporting our business in some other way, Sheppard – a Bendix CVS Company – delivers. Visit us online at www.rhsheppard.com/careers
JOB DESCRIPTION:
The primary responsibility of this position is to prepare gears and other parts for shipment.  The individual must be able to work under moderate supervision in a fast- paced environment.  Responsibilities cited below are considered essential job functions:  
•    Adhere to established safety procedures and 5 " S " standards (Sort, Set in order, Shine, Standardize and Sustain the cycle) required to perform daily duties in this position, including the proper techniques used in lifting/moving of parts
•    Select component parts to assemble in accordance to blue prints or instructions, inspect parts for damage and/or imperfections, coordinate parts by using paintline schedule, visually inspect painted product to identify any product issues and inform supervisor as needed 
•    Cover/Cover Installer:  Install "cover/cover" seals in all steering gears by applying grease under seals when required and hangs arms to be painted
•    Loader/Unloader: Pull gears/arms from a skid and hang them on the paint line, scan bar code into AS400 computer system, place bar code ticket on ticket holder, cover output shaft with plastic tube, and place magnet on dirt shield area.  To unload, remove painted gear/arm from paint line hooks, place correct bara code label on each gear and place on conveyer belt to go to the "prepper."  Must be able to multi-task efficiently.
Note:  Visually look at each arm to make sure that there is no paint in splines or ball holes
•    Masker/Painter:  Cover all areas on gears/arms with various magnets and shields that are not to be painted.  Apply dirt shields to all steering gears as required.  Maintain all daily and monthly checklists for the paint booth area.
•    Unmasker:  Remove all masking from gears/arms after powder coating has been applied without disturbing the thin layer of powder. Maintain all daily and monthly checklists for paint booth area.  Vacuum and mop floor in paint room daily.
•    Prepper:  Scan bar code of first gear in a group that is different from the last group.  The AS400 computer system will specify exactly how to prep the specified model. Place grease, boots, shields, nets, retainers, etc as specified on each gear.  Incumbent will install pitman arms on steering gears as needed.   
•    Skidder:  Scan each bar code into AS400 computer system before placing onto the correct skid.  Must pre-load conveyor with correct packaging materials for different customers. Follow skidding instructions in the Carpenter's manual, place gears on skids in the correct formation, print out ticket, strap and shuttle them to the end of the conveyer for inspection; must individually box gears daily
•    Pre-Torque:  Verify Pitman arm timing is correct, installs retainer, pre-torques retainers before final torque; makes retainer as needed.  Responsible for helping unload painted pitman arms from conveyor and putting them in correct storage bins.   
•    Pitman Arm Installer:  Install Pitman Arms on gears as needed, contact inspection for first piece inspection of mounted arms.  Scan bar codes into AS400 computer system and enter torque data for each arm installed.  Must read depth gauge. Must read depth gauge indicator when required and calibrate torque tool daily.
•    Carpenter:  Construct skids as needed to use in the shipment of steering gears to the customer.  Rework purchased skids and constructs specialty skids for shipment of machine parts and specialty items
•    Other duties as assigned; all above workstations are required to be flexible in their daily job assignments, cross-training is a must to assure this flexibility
KNOWLEDGE, SKILLS & ABILITIES
•    Communication skills, ability to read, write and comprehend instruction
•    Ability to stand, stoop, bend, walk, reach frequently throughout the workday
•    Ability to lift items up to 40lbs without assistance
•    Manual dexterity
•    Ability to multi-task
•    Knowledge of shop mathematics and blue print reading
•    Proficient with mechanical tools and measuring equipment including shop rule, micrometers and indicators
•    Operating manual/powered floor jack skills
Working Conditions/Physical Requirements:  General shop and machine tool noise, heat, dirt, grease, oil, paint dust, water, anti-seize (powder powdered paint), chemicals from machines and equipment.  Normal working position is constant standing and walking throughout the plant.  Some repetitive lifting/moving is required, depending on the daily assignment or tasks being performed.  The weight can range anywhere from 1 to 75 lbs in which proper lifting/moving techniques are required.  Use of hoist is required for lifting objects over 40 lbs.
EDUCATION & MINIMUM EXPERIENCE
One year in a manufacturing environment preferred
WORKING HOURS
Monday to Friday 2pm to 10pm core hours + ot  Must train on 1st shift for a few months (Monday-Friday 6am-2pm)
What does Sheppard have to offer you? 
- Work/life balance that includes Paid Vacation & Holiday Paid Time Off 
- 401k Plan with Company matching 
- Retirement Savings Plan
- Educational Assistance Program (Tuition Reimbursement)
- Wellness Program and incentives
- Health and Welfare Insurance Benefits that start on your 1st day of employment:
Company-Paid Benefits:
- Basic Life Insurance
- Basic Accidental Death and Dismemberment (AD&D) Insurance
- Short Term Disability
- Business Travel Accident Insurance
- Employee Assistance Program (EAP)
Voluntary Employee-Paid Benefits:
- Medical and Prescription insurance
- Dental insurance
- Vision insurance
- Supplemental Life Insurance Plans
- Supplemental AD&D insurance for Employee and Family
- Long Term Disability
- Accident Plan
- Critical Illness Plan
- Hospital Indemnity Plan

Nearest Major Market: York PA
Nearest Secondary Market: Lancaster