Customer Qual. Engineer Expert 
LOCATION: Hanover / Pennsylvania (US-PA), United States | BRAND: Sheppard | REQUISITION ID: 2879 | JOB GRADE: 16
| ON-SITE/REMOTE: On-site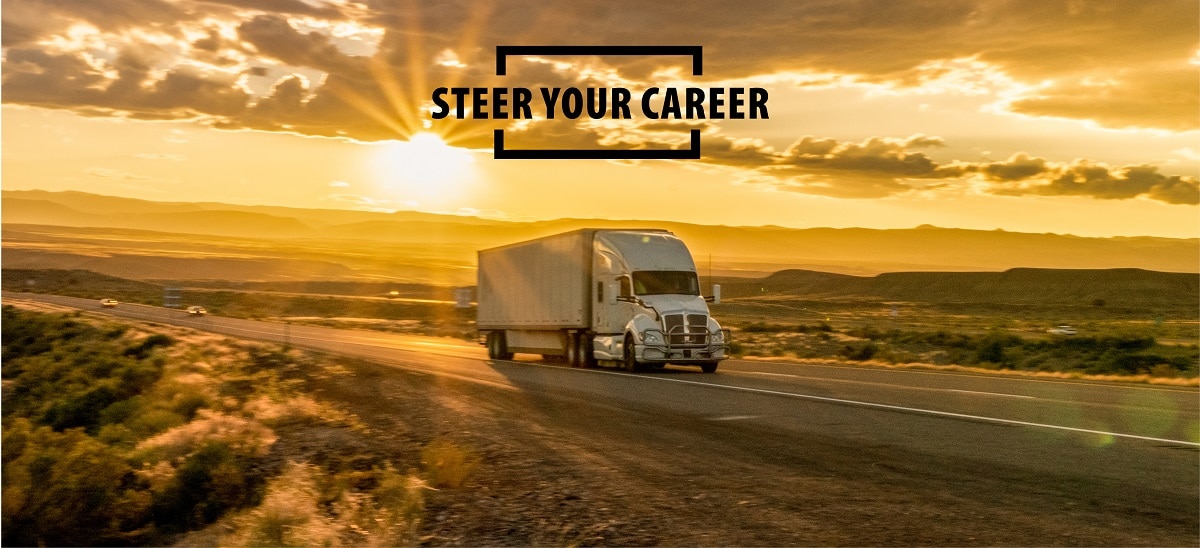 Founded in 1937, R.H. Sheppard Co. Inc. has a rich history of innovative design and American manufacturing excellence. Headquartered in Hanover, Pa., our dedicated team of over 700 employees supply components for the trucking and transportation industry worldwide. We are a wholly-owned subsidiary of Bendix Commercial Vehicle Systems LLC and a proud member of Knorr-Bremse.
Whatever your career path – whether it's product innovation through engineering, working directly with our customers, manufacturing quality products or supporting our business in some other way, Sheppard – a Bendix CVS Company – delivers. Visit us online at www.rhsheppard.com/careers
JOB DESCRIPTION:
Provide world class quality engineering technical support to the manufacturing areas and product launch activities that meet or exceed customer expectations. The Senior Quality Engineer will support the quality manager in establishing performance standards, procedures, and audit controls in order to meet business requirements, as well as, identify and implement process improvements to increase the efficiency, effectiveness, and quality of company products and services.
ESSENTIAL DUTIES: 
1. Ensures compliance with the company's Quality Management System and accepted manufacturing practices.
2. Ensures compliance with all Product Safety Procedure requirements; fully understands and ensures compliance with Bendix Product Safety Escalation Process.
3. Understands and enforce Critical Characteristics/Special Characteristics in terms of: controlling the characteristic using appropriate tools to ensure capability and stability of the process and product; understands the potential outcome if the characteristic is not in specification and the liability to the company if a defective part gets into the field.
4. Subject Matter expert with FMEA, Control Plan, PPAP, SPC – AIAG Modules and statistical process control.
5. Establish / Maintain Statistical Process Controls at areas of responsibility, including at all required Product Safety characteristics (CC/SC).
6. Perform Capability Studies at required processes to determine process stability and analyze data to define actions to implement if improvement is required.
7. Identifies adverse quality trends as evidenced by statistical analysis and assists process engineering/manufacturing personnel in the development of corrective actions.
8. Identifies and implements improvements with manufacturing teams that reduce product cost, improve quality, and maximize customer satisfaction.
9. Lead improvement projects.
10. Lead SPS (Simple Problem Solving / Red X) teams in root cause analysis of specific projects and report out to high level staff.
11. Review of scrap top offenders and define corrective actions to reduce cost, and improve output.
12. Completes Gage R&R's on all measurement systems / gages at areas of responsibility.
13. Continuously researches and implements "Best Practice" manufacturing/processing methods and processes regarding quality.
14. Works with manufacturing engineering to validate current processes and components.
15. Ensures that effective documentation and control systems are developed, utilized, and maintained properly
16. Assists in the design and build of manufacturing/assembly/processing equipment and processes.
17. Coordinates and performs special studies, DOE's and analysis.
18. Reviews and makes disposition on non-conforming materials.
19. Track, and drive for closure of RNC (Reports for Nonconformity) for the area of responsibility.
20. Prepares and makes presentations to customers, employees, and all levels of the management team.
21. Utilizes a teamwork approach to achieve goals with particular emphasis on Operations Teams.
22. Provides technical leadership, training and support to manufacturing teams, as well as, to peers.
23. Designs, installs and evaluates quality assurance process sampling systems, procedures and statistical techniques to support the business.
24. Establishes and maintains customer quality metrics.
25. Drives the reduction of external and internal non-conformances.
26. Serves as an IATF-16949 / ISO14000 / VDA Internal Auditor.
27. Ensures compliance with the plant policies and procedures including requirements for IATF-16949 and ISO14001.
28. Performs other duties as requested, directed, or assigned by the department manager.
SKILLS AND COMPETENCIES:
•    Has the ability to develop and implement Quality standards.
•    Is proactive and strategic thinking.
•    Has strong interpersonal and communication skills; confident to face customer or supplier.
•    Has the ability to influence others.
•    Has organizational skills.
•    Understands KPS or lean behaviors and able to apply these to processes.
•    Experienced with APQP and relevant Quality control tools and processes, including knowledge of or education in Quality Engineering, design control, and verification and validation tools and methodologies.
•    Independently analyze and trend data, formulate and implement corrective actions to improve products, processes, and systems.
•    Experienced in Advanced Math, MS Word, Excel, PowerPoint, and Minitab.
•    Understands PFMEA (Process Failure Modes and Effects Analysis).
•    Has intermediate to advanced problem-solving skills.
•    Experienced in Metallurgy/Materials Testing and inspection/measuring machines and tools (ex. CMM, micrometers, calipers, gauges).
•    Customer Orientation - Is about demonstrating service and relationship-orientation toward internal and external customers, satisfying their needs and generating mutually satisfactory solutions.
•    Analytical Thinking - Refers to collecting, analyzing and structuring information using a wide perspective in order to identify key issues and patterns as well as to drawing conclusions.
•    Creativity & Innovation - Includes creating an atmosphere of openness and curiosity for innovations, providing and implementing inventive ideas that add value.
•    Teamwork - Means the ability to work with others and build a positive climate and trusting relationships within teams.
•    Adaptability & Flexibility - Includes the ability to build networks, work successfully in various, complex, changing and challenging environments and with diverse people.
•    Influence & Inspire - Refers to the ability to convince others to embrace ideas, providing compelling arguments and making use of informal processes.
•    Communication Skills - Comprises the ability to speak, present, write, listen and distribute information effectively and create an environment for open communication.
•    Strategy & Vision - Describes the ability to develop strategies aligned to the organization's vision, putting them into action and taking a big picture view, considering future influences.
QUALIFICATIONS: 
•    A Bachelor's Degree in Engineering or Technical/Industrial management is required or similar field.
•    Requires at least 7 – 10 years of Quality Engineering experience in a manufacturing facility.
•    Requires strong knowledge of IATF16949 quality standards.
•    Demonstrated experience in motivating and leading people, driving a positive work environment is required.
•    Strong problem-solving skills, and critical thinking skills are required.
•    Must be able to use statistical analysis to define actions and resolve issues.
•    Proficiency in Microsoft Office (Excel, Word, Access and PowerPoint), and Statistical Tools is required.
•    Strong Written and Oral communications skills are required.
•    Ability to handle multiple priorities at a time is required.
•    Working knowledge of Lean Manufacturing techniques with emphasis on Standardized Work, Continuous Improvement, 5S, and JIT principles is required.
•    Machining Processes experience is preferred.
•    Welding processes experience is preferred.
•    ASQ Greenbelt/Blackbelt Certification preferred.
#LI-SS1
 
What does Sheppard have to offer you? 
Work/life balance that includes Paid Vacation & Holiday Paid Time Off 
401k Plan with Company matching 
Retirement Savings Plan
Educational Assistance Program (Tuition Reimbursement)
Wellness Program and incentives
On-site Health Clinic/Healthcare
Health and Welfare Insurance Benefits that start on your 1st day of employment:

Company-Paid Benefits:

Basic Life Insurance
Basic Accidental Death and Dismemberment (AD&D) Insurance
Short Term Disability
Business Travel Accident Insurance
Employee Assistance Program (EAP)

Voluntary Employee-Paid Benefits:

Medical and Prescription insurance
Dental insurance
Vision insurance
Supplemental Life Insurance Plans
Supplemental AD&D insurance for Employee and Family
Long Term Disability
Accident Plan
Critical Illness Plan
Hospital Indemnity Plan
R.H. Sheppard Co. Inc. is an Equal Employment Opportunity (EEO) employer. It is the policy of the Company to provide equal employment opportunities to all qualified applicants without regard to race, color, religion, sex, sexual orientation, gender identity, national origin, age, protected veteran or disabled status, or genetic information.