General Maintenance ANCHOR BRAKE SHOE COMPANY  $1,000 Sign on Bonus / $23.68 - $28.75 per hour plus $1.50 Shift Differential
LOCATION: West Chicago / Illinois (US-IL), United States | BRAND: New York Air Brake | REQUISITION ID: 1561 | JOB GRADE: 12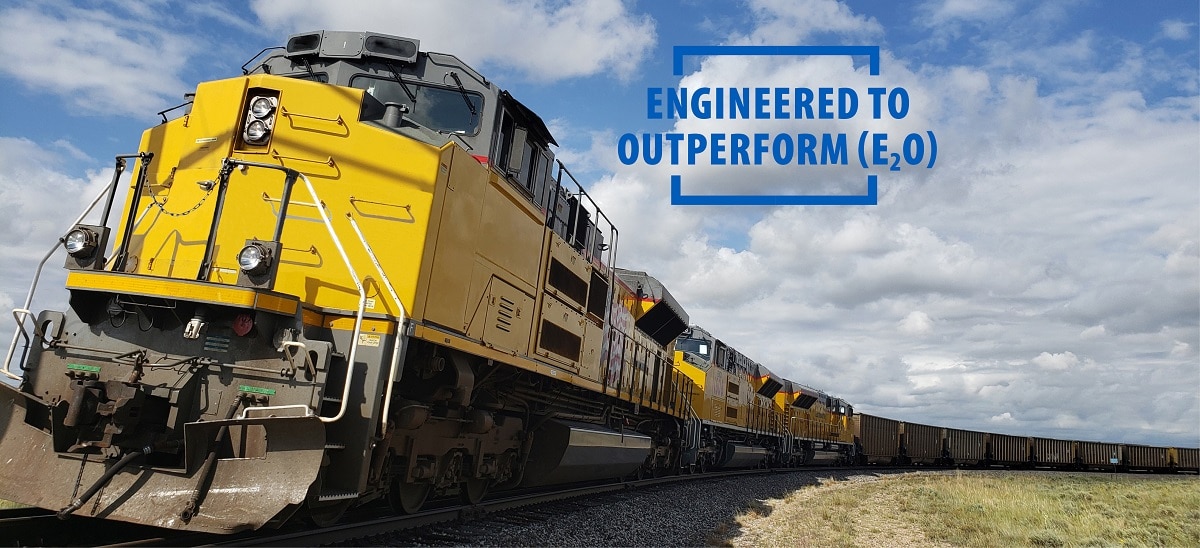 Since 1890, New York Air Brake has been an innovative leader in the heavy-haul railroad industry. As a member company of Knorr-Bremse –the world's leading manufacturer of braking systems for rail and commercial vehicles--New York Air Brake is recognized worldwide as a Center of Competence for heavy-haul freight railroad control systems. From multiple locations, we serve customers across the United States, Canada, and Mexico—reaching clear across the globe to South America, Africa, the Middle East, China, and Australia. Our talented, diverse, and dedicated teams develop innovative solutions to the challenges facing our customers. Join us in our next steps.
JOB DESCRIPTION:
Summary/Objective

Responsible to perform a variety of repairs and preventive maintenance tasks to keep plant, equipment & building (including roof) in good working order and the property clean. Responsible to assist in equipment installation and modification. General maintenance is responsible for keeping equipment, tools and work area clean, organized and safe while completing an assignment.
Essential Functions

Reasonable accommodations may be made to enable individuals with disabilities to perform the essential functions.
1. Safe operation of any tools and machines being worked on.
2. Responsible to do repairs and/or preventive maintenance in a timely and efficient manner.
3. Shovel snow and salt sidewalks when required and keep all walkways as clean & ice free as possible.
4. Tool and die fabrication including use of surface grinders, lathes and milling machines.
5. Responsible to repair electrical, electro-mechanical, hydraulics, pumps, controllers, motors and any other equipment when needed.
6. Responsible to replace light bulbs, electrical outlets, conduits when necessary.
7. Responsible to inspect equipment and buildings both internally and externally and do any preventive maintenance and/or repairs on all equipment and buildings that inspection shows are needed.
8. Responsible to prioritize and address maintenance request calls for production processes or equipment first, and must be able to understand the urgency of production and complete the maintenance work as soon as possible.
9. Need to follow Lockout/Tagout procedure while working on equipment with no exceptions. 10.Wear proper PPE while working such as Metatarsal Safety Shoes, Protective Glasses w/side Shields, Ear Plugs etc, and any other PPE as       a job may require.
11. Perform preventive maintenance as scheduled on equipment or machines. Notify department supervisor of any anticipated issues.
12 .In absence of General Maintenance/Leadman, regarding issue of safety, quality, or status of a repair and/or preventive maintenance, instructions will be provided by Operations Manager.
13. In absence of all General Maintenance/Leadman and also Operations Manager, instructions shall be provided by Shift Supervisor.
14 .Assist as needed to provide high quality brake shoes to meet the needs and expectations of our customers.
WHAT WE OFFER
From Engineering to Test Laboratory; Manufacturing & Skilled Machine Operation to Sales and Marketing; Field Service to Customer Service; Quality to HR to Finance to Software Development, our team-based approach is built on inclusion, opportunity, development, social responsibility and rewards. You are afforded the chance to grow personally and professionally through challenging assignments, commitment to continuing education, exposure to a variety of projects, and international travel. Our benefits are cutting edge as we offer student loan repayment assistance, lucrative 401k program, company assisted stock purchase plan, tuition reimbursement, wellness program, along with competitive wages and a full array of medical, dental and vision options. We've got the right stuff, do you? Let's find out together.
ARE YOU INTERESTED?
Then join us! We look forward to receiving your online application!

Nearest Major Market: Chicago