Scrum Master 2-3 
LOCATION: Avon / Ohio (US-OH), United States | BRAND: Bendix | REQUISITION ID: 3779 | JOB GRADE: 16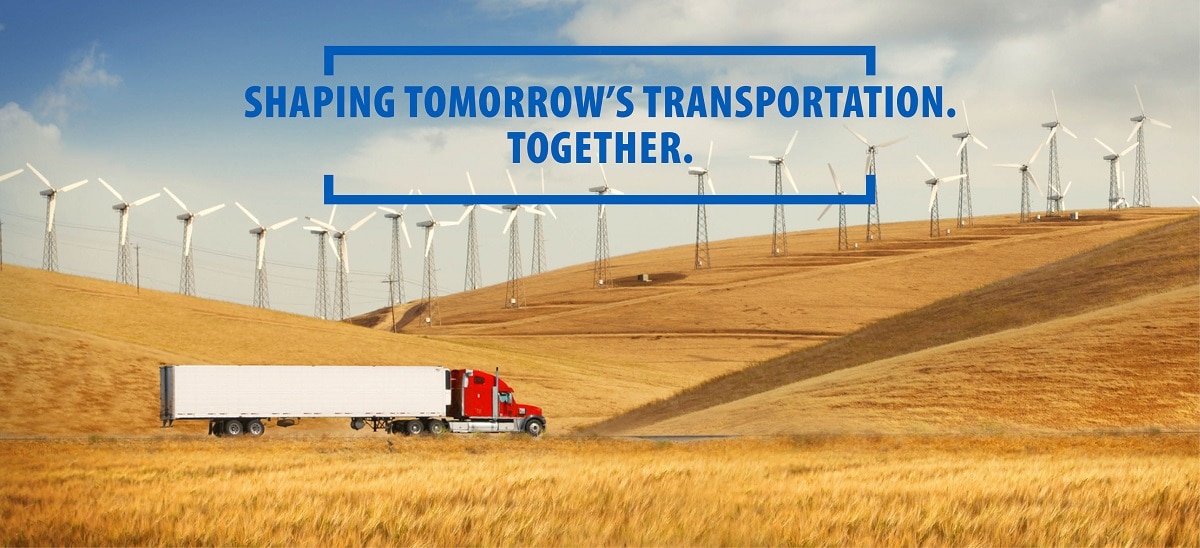 Want to help shape tomorrow?  At Bendix we've been doing it for 90 years…setting the standard with advanced dynamic solutions that drive improved commercial vehicle performance and safety.  We're part of the Knorr-Bremse Group, the global leader in braking technologies. As part of our team, you'll collaborate with a world of talented and dedicated colleagues whose sense of purpose complements your own. You'll find rewarding opportunities, diverse experiences, partnerships, and an unwavering commitment to ethics and integrity. Innovation is part of our DNA. Achievement drives our culture. Learn more today! www.bendix.com/careers
JOB DESCRIPTION:
Position Summary:
The Principal Scrum Master is responsible for promoting and supporting Scrum as defined in the Scrum Guide by helping everyone understand Scrum theory, practices, rules, and values. The Principal Scrum Master works closely with Product Owner Teams to deploy a potentially releasable Product Increment at least every Sprint and help the teams' coordinate deployment with the Product Owner's Release Plans. A Principal Scrum Master will help develop skills and attributes of other scrum masters in the organization.
The Scrum Master is a servant-leader for the Scrum Team. The Scrum Master helps those outside the Scrum Team understand which of their interactions with the Scrum Team are helpful and which are not. The Scrum Master helps everyone change these interactions to maximize the value created by the Scrum Team.
Essential Functions:
Serve as a Scrum Master for the Product Group (PG) or CoC

Serve as Scrum Master for multiple teams or particularly complex team or challenge

Remove Impediments from the CoC including end-to-end workflow improvements by removing bottlenecks

Facilitate Scrum events and activities as requested or needed.

Coach the PG Directors and CoC VP to ensure that goals, scope, and product domain are understood by everyone in the CoC.

Organize the Scrum Masters to cause change that increases the productivity of the Product Group or CoC.

Plan Scrum Implementations within the CoC including team launches.

Coach a Chief Product Owner to ensure that goals, scope, and product domain are understood by everyone on the team of teams

Help the Product Owner understand product planning in an empirical environment

Cause change that increases the productivity of the team

Remove larger systemic impediments requiring collaboration from multiple teams or parts of the organization as well as impediments to the Development Team's progress

Help employees and stakeholders understand and enact Scrum and use empirical data for product development
Knowledge:
Expert knowledge of Scrum roles, events, and artifacts as defined in the Scrum Guide

Expert understanding of Agile practices and their application

Empiricism as it applies to velocity, burndowns, and release plans

Expert knowledge of event facilitation techniques and their application

Expert knowledge of product definition techniques such as Story Mapping, Persona Development

Advanced knowledge of Lean, A3. Toyota Kata, Bottlenecks, Flow Metrics

Definition of Done and Definition of Ready

Knowledgeable of retrospective tools and techniques

Knowledgeable of productivity patterns like the Interrupt Pattern, Swarming, Pairing, etc.

Deep knowledge of the Agile Principles and how they are applied

Knowledge of Kanban as a tool to increase flow

Advanced knowledge of Scrum at Scale components

Knowledgeable of how to craft an experiment and measure outcomes

Knowledgeable of how to read, collect, and understand the use of metrics to convey information

Knowledgeable of Lean Startup or similar techniques

Knowledgeable of Business Case Development Methods

Broad knowledge of the Agile Landscape (Test Driven Development, Contract First Design, XP, etc.)
Experience: Scrum Master 2
3-5 years' experience leading and collaborating with large cross-functional teams on major organizational projects

Previous experience in a Scrum Master or Project Manager role

Product or service development and delivery

Experience in the automotive or transportation industry preferred

Experience in documented patterns and techniques for filling in the intentional gaps left in the scrum approach

Experience with teaching agile framework concepts
Experience: Scrum Master 3
5-10 years' experience in Scrum Master or Project Manager role or similar experience

Prior product or service development and delivery experience

Collaboration within a team

Experience in the automotive or transportation industry preferred

Experience in a team that delivered a product to the marketplace

Experience removing impediments that resulted in improved outcomes

Experience with Scrum at Scale or similar Scaling Framework

Experience planning and executing a Scrum implementation in an organization.

Experience working directly with management to remove impediments and improve business outcomes.
Skills:
Demonstrated ability to facilitate Toyota Kata, A3, Workflow Visualization

Exceptional ability to train Scrum, and Agile Patterns and Practices

Demonstrated ability to communicate and develop relationships at all levels in the organization

Proven ability to focus on the needs of the teams and the people they provide value to (the customer)

Excellent ability to facilitate by setting the stage and providing clear boundaries in which a team can collaborate.

Excellent ability to influence individuals with a focus on mindset, behavior and lead a team towards continuous improvement

Excellent ability to influence stakeholders in truly collaborating with a team

Highly efficient in managing impediments, eliminating waste, managing the process

Demonstrated ability to manage the team's health, the boundaries of self-organization, and culture

Ability to coach a team of teams in self organization and cross-functionality

Excellent problem-solving skills

Demonstrated ability to lead discussions, make decisions and resolve conflicts.
Education:
Bachelor's degree required

Certified Scrum Master (CSM), Scrum Master by Scrum Inc. (SMSI), or Professional Scrum Master (PSM) required

Certified Scrum at Scale Practitioner Required

Lean Six Sigma Black Belt certification a plus
Position Requirements: 
The demands described here are representative of those that must be met by an employee to successfully perform the essential functions of this job.  Reasonable accommodations may be made to enable individuals with disabilities to perform the essential functions.
#LI-SA1
What does Bendix have to offer you? 
- Work/life balance that includes Paid Vacation & Holiday Paid Time Off 
- 401k Plan with Company matching 
- Retirement Savings Plan
- Educational Assistance Program (Tuition Reimbursement)
- Wellness Program and incentives
- Telework policy
- On-Site Fitness Center
- On-Site Cafeteria with Healthy menu options
- Health and Welfare Insurance Benefits that start on your 1st day of employment:
Company-Paid Benefits:
- Basic Life Insurance
- Basic Accidental Death and Dismemberment (AD&D) Insurance
- Short Term Disability
- Business Travel Accident Insurance
- Employee Assistance Program (EAP)
Voluntary Employee-Paid Benefits:
- Medical and Prescription insurance
- Dental insurance
- Vision insurance
- Supplemental Life Insurance Plans
- Supplemental AD&D insurance for Employee and Family
- Long Term Disability
- Accident Plan
- Critical Illness Plan
- Hospital Indemnity Plan
Bendix Commercial Vehicle Systems LLC is an Equal Employment Opportunity (EEO) employer. It is the policy of the Company to provide equal employment opportunities to all qualified applicants without regard to race, color, religion, sex, sexual orientation, gender identity, national origin, age, protected veteran or disabled status, or genetic information.

Nearest Major Market: Cleveland
Nearest Secondary Market: Akron