Product Engineer - Compressors 
LOCATION: Avon / Ohio (US-OH), United States | BRAND: Bendix | REQUISITION ID: 1395 | JOB GRADE: 15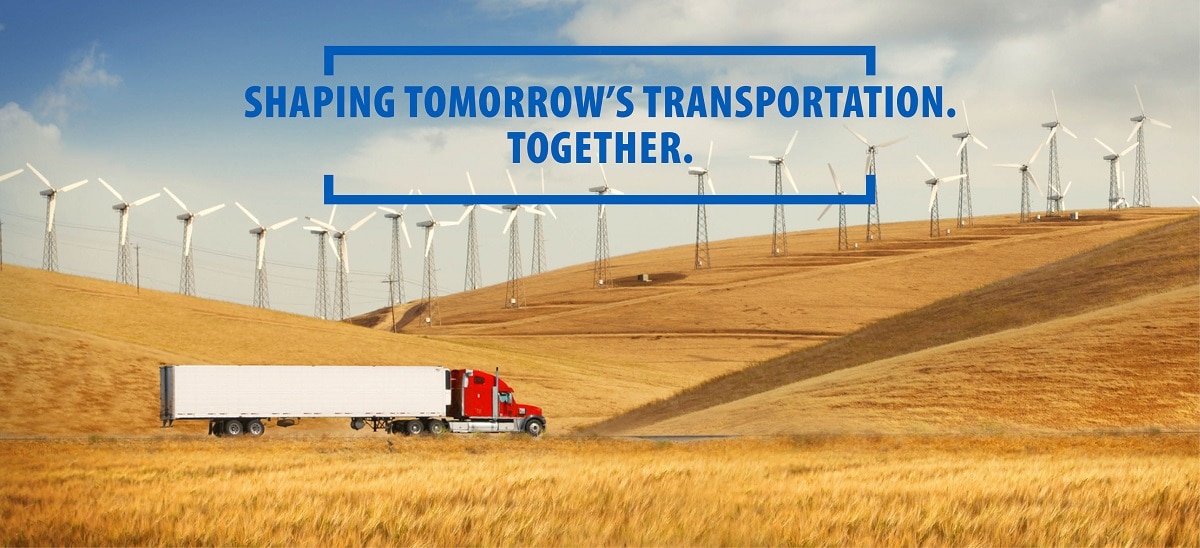 Want to help shape tomorrow?  At Bendix we've been doing it for 90 years…setting the standard with advanced dynamic solutions that drive improved commercial vehicle performance and safety.  We're part of the Knorr-Bremse Group, the global leader in braking technologies. As part of our team, you'll collaborate with a world of talented and dedicated colleagues whose sense of purpose complements your own. You'll find rewarding opportunities, diverse experiences, partnerships, and an unwavering commitment to ethics and integrity. Innovation is part of our DNA. Achievement drives our culture. Learn more today! www.bendix.com/careers
JOB DESCRIPTION:
Here is a great opportunity to work for a great company focusing on commerical vehicle electrification 
Position Summary:
This position is responsible for leading the project planning, design, analysis, testing, and release of electric motor driven air compressors, including integration with intelligent air dryers into commercial vehicle air supply systems. The ideal candidate has related industry experience in various air compressor technologies, electric motors & drives, mechatronic control systems, and commercial vehicle braking systems. The candidate is well versed in OEM customer interface, requirements management, FMEA, GD&T, CAE, 8D, DOE, DVP&R, automotive software & change management process, with preferred background in embedded systems software and heavy-truck control systems based on SAE J1939.
Essential Functions:
Lead complex product engineering activities, requiring cross-disciplinary integration and wide application of concepts related to air compressors, HVDC electric motors/inverters, and mechatronic control systems.

Directly interface with OEM engineering customers to gather & comprehend customer requirements (RQ1); research & record historical and benchmark information.

Translate customer requirements into key product/system functions and bill of materials; create and maintain Design FMEA and System FMEA to drive product development actions.

Coordinate with design engineers to create/revise/check 3-D CAD models and associated drawings; ensure proper application of GD&T, tolerance stack-ups, stress/fatigue analysis, design for manufacturing & assembly; achieve cost effective design solutions.

Coordinate with test engineers to validate product designs using established test procedures and data analysis, or developing new techniques; complete design validation plan & report (DVP&R); t

ravel to test track and customer facilities to support installation and trouble-shooting of electric compressor systems on vehicles.

Develop and maintain project schedules for engineering releases, with action item tracking lists for customer meetings; manage customer requests for software changes using established processes.

Deliver technical presentations to various stakeholders in concise & professional manner; compile documentation including product, design, and maintenance specs; participate in technical reviews throughout the product development cycle.

Coordinate with manufacturing, quality, and supply base to support product launch; contribute within a global cross-functional team environment to drive releases.

Contribute to Agile/Scrum transformation as development team member, including scrum events and scrum artifacts.
Knowledge:
Design Failure Modes & Effects Analysis (DFMEA) using AIAG methodology.

Geometric Dimensioning & Tolerancing (GD&T) and tolerance stack-ups using ASME Y14.5M-1994.

Manufacturing processes for metal casting, forging, precision machining, stamping, material treatment, molding, wiring, circuits, assembly.

Specification of mechatronic components including sensors, electrical connectors, wire harnesses, electric motors/drives, circuit boards, bearings, seals, gaskets, springs, fasteners, fittings, coolants, lubricants.

Integration of mechatronic subsystems onto vehicle platforms, including hardware/software, power supply, CAN data bus, diagnostics, safety requirements.

Vector tools like CANalyzer, CANape and DAQ tools like IMC CANSAS, NI Systems.

SAE J1939, UDS, Cybersecurity, ISO 26262, FMVSS 121 & FMVSS 305, Matlab, Simulink, LabVIEW.

Problem solving (e.g. Six Sigma), root cause investigation (e.g. fault-tree), corrective action (e.g. 8D), design of experiments (DOE).

In-depth knowledge of air brake systems along with broad automotive and electronics system knowledge related to heavy trucks is a plus.
Experience:
At least 2 - 8 years related engineering experience with progressively responsible positions.

Proven track-record of project ownership & management; applying mechanical/electrical design, analysis, testing knowledge and well-established technical methodologies.

Experience in related industry, e.g. automotive, commercial vehicle, electric vehicle, engine, driveline, braking system, electric motors.

Engineering subject matter expertise preferred in air compressors, electric motor/inverter, and mechatronic control systems.
Skills:
Ability to assimilate data quickly and drive engineering decisions.

Capable of prioritizing time/resources/goals and leading with sense of urgency.

Strong interpersonal, oral, and written communication skills and a positive/proactive work ethic.

Ability to lead a team to achieve project milestones or implement customer requirements.
Education:
Bachelor's Degree in Mechanical, Mechatronic, or Electrical Engineering required, Master's Degree preferred.

Additional certifications a plus, such as Agile Scrum, Six-Sigma Green Belt, GD&T Professional Certification, Professional Engineer.
Position Requirements:
The demands described here are representative of those that must be met by an employee to successfully perform the essential functions of this job.  Reasonable accommodations may be made to enable individuals with disabilities to perform the essential functions.
#LI-EM1
What does Bendix have to offer you? 
- Work/life balance that includes Paid Vacation & Holiday Paid Time Off 
- 401k Plan with Company matching 
- Retirement Savings Plan
- Educational Assistance Program (Tuition Reimbursement)
- Wellness Program and incentives
- Telework policy
- On-Site Fitness Center
- On-Site Cafeteria with Healthy menu options
- Health and Welfare Insurance Benefits that start on your 1st day of employment:
Company-Paid Benefits:
- Basic Life Insurance
- Basic Accidental Death and Dismemberment (AD&D) Insurance
- Short Term Disability
- Business Travel Accident Insurance
- Employee Assistance Program (EAP)
Voluntary Employee-Paid Benefits:
- Medical and Prescription insurance
- Dental insurance
- Vision insurance
- Supplemental Life Insurance Plans
- Supplemental AD&D insurance for Employee and Family
- Long Term Disability
- Accident Plan
- Critical Illness Plan
- Hospital Indemnity Plan

Nearest Major Market: Cleveland
Nearest Secondary Market: Akron