LEAD, COMMODITY 
LOCATION: Acuna / Coahuila (MX-COA),  Mexico | BRAND: KB Rail de Mexico | REQUISITION ID: 2570 | JOB GRADE: 16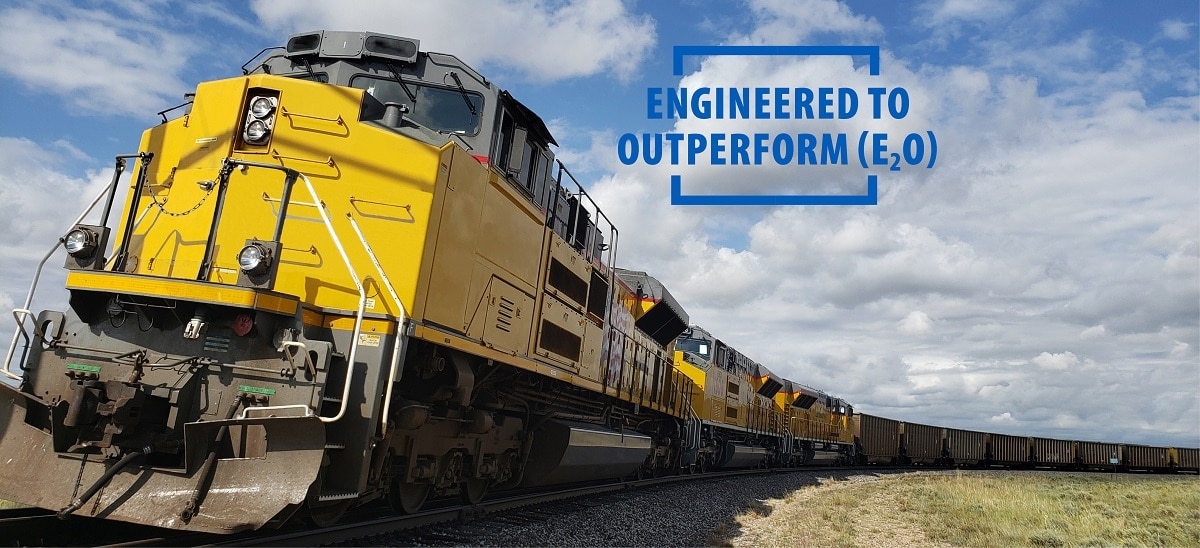 Since 1890, New York Air Brake has been an innovative leader in the heavy-haul railroad industry. As a member company of Knorr-Bremse –the world's leading manufacturer of braking systems for rail and commercial vehicles--New York Air Brake is recognized worldwide as a Center of Competence for heavy-haul freight railroad control systems. From multiple locations, we serve customers across the United States, Canada, and Mexico—reaching clear across the globe to South America, Africa, the Middle East, China, and Australia. Our talented, diverse, and dedicated teams develop innovative solutions to the challenges facing our customers. Join our KB Rail Mexico team  in our next steps.
JOB DESCRIPTION:
Summary/Objective
The Commodity Manager is responsibilities for one or more of the following commodities:  Castings, Electronics, Forgings, Machined Parts, Fabrications, Plastics, Rubber and Standard Commodities. Develop and manage the commodity strategy to achieve best cost, best quality, best delivery times and latest technologies from a global supply base for machined products.  May include activities associated with Inter-company / Inter-group materials procurement and direct shipment to Customers.  This position requires in-depth knowledge and experience.  Solves complex problems; takes a new perspective using existing solutions.  Works independently; receives minimal guidance.  Represents the level at which career may stabilize for many years.

Essential Functions
Reasonable accommodations may be made to enable individuals with disabilities to perform the essential functions.

1. Solves a range of complex problems taking a new perspective on using existing solutions problems related to purchasing.
2. Analyzes purchasing trends and implements strategies based upon standard procedures and protocols.  
3. Develop and manage commodity strategy to achieve best cost, best quality, best delivery times and latest technologies from a global supply base.   
4. Develop a pool of preferred suppliers for each commodity; develop the key suppliers to support NYAB requirements and remove suppliers who are unable to exceed our requirements.   
5. Resource production materials to the NYAB global supply base.   
6. Manage the commodity specific cross functional team to improve cost, quality, on-time delivery and latest technologies.
7. Responsible for material cost and specific yearly goals for cost reductions through negotiations, resourcing and product redesign
8. Management of working capital through supplier payment terms.   
9. Report to executive management the commodity strategy, performance, market tendencies and overall state of the commodity supply base.   
10. Support the Program Managers lead project for purchasing requirements.   
11. Responsible for system cost data; SAP, MPI, TPI; support for finance in the yearly standard cost roll.  
12. Management and record keeping for supplier NDA's, unique supplier agreements and legal review of supplier documents if needed.   
13. YOY Supplier payment term improvement and 100% utilization of the SEPP program. Must understand and support all Quality, Product Safety, and Health/Safety/Environmental/Energy policies.
14. Must understand and adhere to all relevant statutory or regulatory compliance obligations.
15. Must understand, support and adhere to the Integrated Management System policies, procedures and instructions.
16. Must understand and support relevant key performance indicators (KPIs), as defined in the goal tree.
Skills and Competencies
1. Demonstrated project management skills that include utilizing an organized approach, setting priorities, identifying risks and opportunities, managing resources, milestones, and costs in a matrix/cross-functional organization.
2. Demonstrates experience in implementing change and sustaining gains.
3. Able to influence peers and lead cross functional teams.
4. Has strong organizational, interpersonal and written communication skills.
5. Has knowledge and experience in Supply Chain principles, Purchasing and Supplier quality.
6. Has strong organizational and prioritization skills.
7. Has global sourcing experience.
8. Has strong negotiation skills.
9. Has fundamental knowledge of law in support of T&C's and supplier contracting.
10. Understands deep cross functional business acumen.
11. Has polished professionalism that enable presentation in front of executive leadership.
12. Analytical Thinking - Refers to collecting, analyzing and structuring information using a wide perspective in order to identify key issues and patterns as well as to drawing conclusions.
13. Teamwork - Means the ability to work with others and build a positive climate and trusting relationships within teams.
14. Communication Skills - Comprises the ability to speak, present, write, listen and distribute information effectively and create an environment for open communication.
15. Customer Orientation - Is about demonstrating service and relationship-orientation toward internal and external customers, satisfying their needs and generating mutually satisfactory solutions.
16. Adaptability & Flexibility - Includes the ability to build networks, work successfully in various, complex, changing and challenging environments and with diverse people.

Supervisory Responsibility
This position has no supervisory responsibilities.

Required Education and Experience
1. Bachelor's Degree in Business or Supply Chain
2. 7 – 10+ Years of Relevant Experience

Fully Bilingual Spanish-English
What does KB Rail Mexico have to offer you?
- Work-life balance that includes Paid Vacation & Holiday Paid Time Off
- Vacation Premium
- Major medical expenses
- Christmas Bonus
- Life insurance
- Educational assistance program
- Wellness program
- Saving Fund
- Pantry Vouchers
- Personal Days Paid
- Permits paid for: Marriage or Death of a direct relative
- Attendance Bonuses
- Cafeteria Subsidy
- Subsidy for prescription glasses
- Medical service in plant
- Recognition Programs